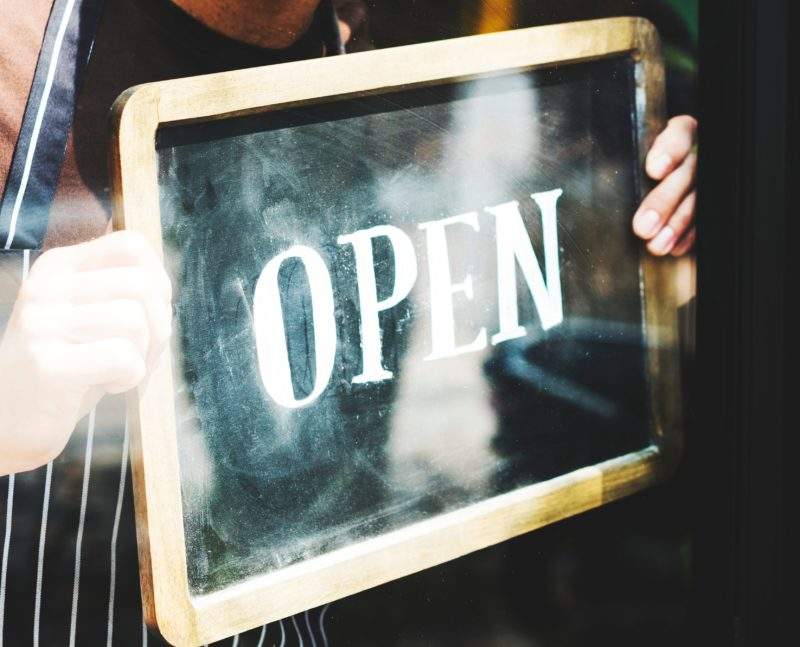 It's been another busy period of openings within foodservice this week. Check out our latest round up of launches looking at a whole variety of cuisines including Italian, Asian and Japanese inspired concepts.
Benihana brings iconic dining experience to Boca Raton
Benihana, a leading operator of Japanese-inspired Teppanyaki and Sushi Restaurants, has announced the opening of its latest Benihana Restaurant in Florida. The 7,800 square foot restaurant includes 21 teppanyaki dining tables where guests can enjoy the full Benihana experience. This new Benihana restaurant also includes a full-service cocktail bar with seating for 30 people. Guests looking to celebrate a special occasion can dine in the private dining or semi-private dining rooms each of which include four Teppanyaki dining tables.
Tropical Smoothie Cafe accelerates development in the Midwest
Tropical Smoothie Cafe, one of the fastest growing franchise concepts in the country, has unveiled its aggressive franchise development plans for the Midwest, specifically targeting Ohio and Illinois. The brand is continuing to target the Midwest for additional growth and is seeking qualified entrepreneurs to expand the brand's presence throughout the region. "The Midwest is a key area for development and while we have an existing presence in markets such as Ohio and Illinois, we've only scratched the surface," said Mike Rotondo, CEO of Tropical Smoothie Cafe. "We see tremendous growth potential for Tropical Smoothie Cafe in the Midwest and believe that our successful business model and strong franchisee network will resonate in the region. We look forward to the opportunity to bring more locations to the Midwest and are eager to welcome new franchisees who share our passion of providing unparalleled hospitality and superior products in the communities we serve."
Salads UP continues Midwest expansion
Salads UP, a fast casual salad concept known for its health-conscious menu and trendy restaurants, opened its third location in the newly branded Briarwood Dining Pavilion in Ann Arbor, Michigan this last Friday (May 18). To celebrate the grand opening, a portion of all sales over the weekend were donated to Food Gatherers, a local organisation whose mission is to help alleviate hunger in Washtenaw County. The restaurant is just 550 square feet, showing the brand's ability to take their concept to unique locations. This is their second store in the Ann Arbor market, their first location opened in December 2014 on the University of Michigan campus.
Chicken Salad Chick grows in Florida with new location in Lutz
Chicken Salad Chick, one of the nation's only southern inspired, fast casual chicken salad restaurant concept, has announced it will be expanding in Florida with its new location in Lutz, marking the brand's 16th restaurant in the state. "Chicken Salad Chick has completely changed our lives for the better," said Tammy Cochran, owner and operator. "We never dreamed we would end up in the restaurant industry, but as we watched this concept flourish, we knew we wanted to be a part of it. We are thrilled to be opening an additional location in the Tampa Bay area and are confident the residents in Lutz will fall in love with this Southern specialty."
Teriyaki Madness expands internationally with Mexico restaurant deal
Teriyaki Madness, one of America's fastest growing fresh Asian fast casual concepts, announced it has signed its first international franchise deal for a new restaurant in San Luis Potosi, Mexico to open later this year. The new location marks the brand's first steps toward a larger international expansion. Teriyaki Madness plans to continue growth throughout Mexico with up to 100 restaurants over the next 10 years. "Since we have few supply chain restraints and can deliver great quality food anywhere, we focus on partners more than timing and geography when considering growth. When Patricio and Guillermo approached us with interest to open a franchise in Mexico, we looked to their experience and success in the market and immediately recognized their potential as Teriyaki Madness partners," said CEO Michael Haith. "With their expertise and the growing demand for Asian cuisine, as consumers in Mexico begin to focus on healthier foods and new flavours, we know that Teriyaki Madness will be a success in Mexico."
Fazoli's celebrates re-opening of Missouri Restaurant
Fazoli's, one of America's largest elevated quick service Italian chains, has announced the re-opening of its franchised location in Poplar Bluff, Missouri after an accidental fire burned the original building to the ground in May of last year. Marking the brand's ninth restaurant in Missouri, the newly built restaurant is located at 2501 N. Westwood Blvd. The Poplar Bluff restaurant is owned and operated by longtime franchisees Jeremy Duckett, Jonas Duckett, and Jack Duckett, who have been franchising with Fazoli's since 2010. "I am thrilled to be bringing Fazoli's back to the Poplar Bluff area as the brand is so well-known and beloved in the community," said Jack Duckett, Fazoli's franchisee. "Our emphasis has always been fresh quality ingredients and a family-friendly atmosphere, so we look forward to continuing to be a place for friends and family to enjoy premium Italian food at a great value."