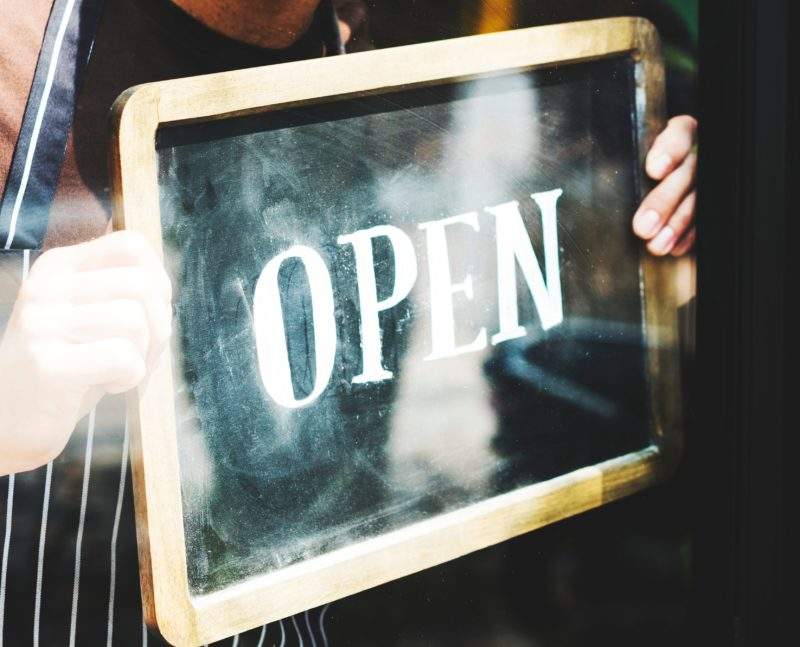 Here is a round up of the latest restaurant openings and expansions happening all over the world.
Dickey's Brand expands brand in Texas
Dickey's Barbecue Pit continues expansion in the state of Texas with new franchisees Dave and Lesa Covert. The Coverts will be opening their first Dickey's Barbecue Pit location in La Marque, TX in late 2018. "At Dickey's Barbecue Pit, our owners are truly a part of the Dickey family and we treat them as such with all of the support they could imagine for their restaurant venture," says Laura Rea Dickey, CEO of Dickey's Barbecue Restaurants, Inc. "We are thrilled to have Dave and Lesa join our family and help us grow the Dickey's name in our home state of Texas."
Dunkin' Donuts unveils plans for seven new restaurants
Dunkin' Donuts, America's all-day, everyday stop for coffee and baked goods, recently announced the signing of a multi-unit store development agreement with existing franchisees Lagunita Franchise Operations, LLC (LFO). Over the next several years the franchisee group is planning to open seven new Dunkin' Donuts restaurants throughout Montgomery, Alabama. The first two locations are scheduled to open in 2019, with additional restaurants scheduled to open over the next several years. The franchisee group is led by Damon Dunn. LFO has been franchising with Dunkin' Donuts since October 2016 and currently operates seven restaurants in the Mobile, Alabama and Mississippi Gulf Coast regions.
Bombshells opens its largest site in Big Houston expansion
Bombshells Restaurant & Bar announced the opening of its largest location, in the fast-growing Houston suburb of Pearland, as part of plans to more than double the size of the chain in the Houston area. The subsidiary of locally based RCI Hospitality Holdings, Inc. (Nasdaq: RICK) will open four Bombshells between now and early 2019. This will expand the military-themed sports bar/restaurant chain to seven from three units in the Houston area, for a total of nine in Texas. The other two are in Dallas and Austin.
Capriotti's Sandwich Shop continues expansion in Southern California
Capriotti's Sandwich Shop, known for its award winning, hand-crafted sandwiches, has signed a franchise agreement set to bring three new restaurants to the northern Los Angeles County area, with the first location opening in Santa Clarita this summer. The new restaurants will be owned by Brenda Torres of adep Torres Enterprises, Inc., who will also serve as the director of operations. "Bringing Capriotti's to the Santa Clarita Valley will provide a unique experience with its family feel and the variety of handcrafted foods," says Torres. "After spending the past 12 years at home to raise my children, I knew we needed a brand whose values aligned with ours. My husband fell in love with Capriotti's on a business trip in Reno, Nevada, and after visiting the Culver City location to see what the buzz was about, I could tell this was the perfect fit."
Barberitos Southwestern Grille & Cantina comes to Virginia
Barberitos Southwestern Grille & Cantina is coming to Wise County, Virginia, at Norton Commons. Chris Bartee and David Cox, both longtime residents of the area, will open the location in late summer. Known for serving only the freshest and tastiest made-to-order burritos, tacos, quesadillas, nachos and salads, the Norton location will offer fresh food for customers seeking a healthier quick-service option. Indoor features include stack-stone accents, stainless steel finishes and unique décor reflecting the brand's vibrant flavour. "It's always been a dream of mine to watch Barberitos grow into a brand that communities love and respect," Founder and CEO Downing Barber said. "Our expansion throughout the Southeast is a testament to our customers and we are excited to be here in Norton."
The Kroger Co. announces second Kitchen 1883 Restaurant
The Kroger Co. (NYSE: KR) has announced it will open its second Kitchen 1883 restaurant, which offers a fresh take on new American comfort food, following the successful launch of its first full-service dining experience last November in Kentucky. "With Kitchen 1883, our vision is to create a gathering place that offers a casual atmosphere for guests to relax and experience food," says Daniel Hammer, Kroger's vice president of culinary development and new business. "Since opening our pilot restaurant five months ago, we've discovered new ideas that will help to shape our future dining concepts and in-store fresh food experiences." Kitchen 1883 features a made-from-scratch menu inspired by American and international flavours, hand-crafted cocktails and a community-centered atmosphere.
Coffee Beanery unveils latest store in Killeen
Coffee Beanery, the specialty coffee roaster based in Flushing, MI, is opening its newest store, located in the Splawn Ranch Travel Center at 10640 State Highway 195, suite 101. It is the third location to open in the Killeen area. The café offers specialty drinks such as their signature Café Carmel as well as other choices including black and white frappalatte and iced fudge ripple. Other offerings include a vast variety of estate and SWP decaf coffees and over 40 flavoured coffees, such as caramel pecan pie and their famous house coffee, beanery blend.