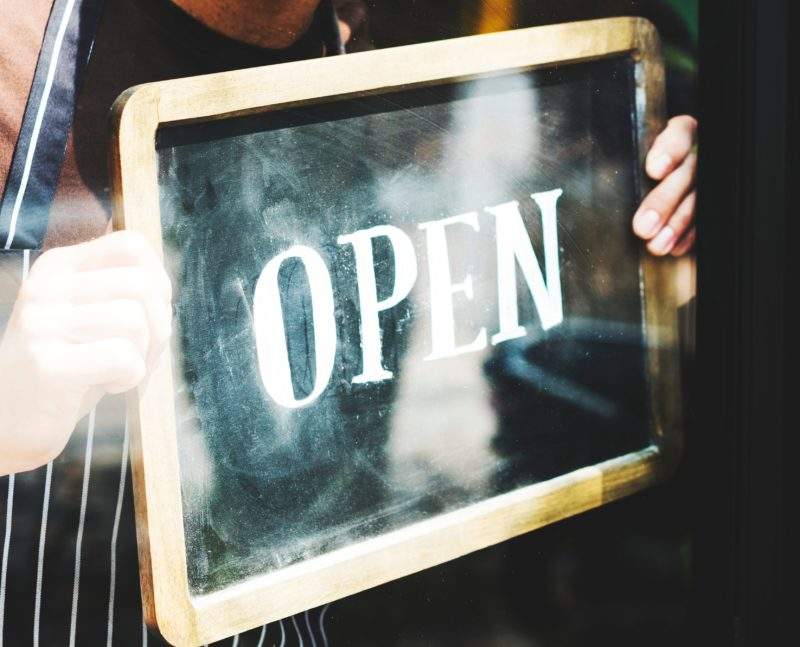 With an England victory on the horizon tonight – here are some new openings that we think are winners…
Thai Express opens first regional restaurant at Grand Central
Hammerson has announced that global quick-service restaurant, Thai Express, has opened its first regional restaurant at Grand Central, part of the Bullring Estate in Birmingham.
The new restaurant features a street-food style open kitchen with two wok stations to cater for customers dining-in as well as those that wish to takeaway. Brought to the UK in 2012 by husband and wife team, Sachin and Uzma Pattani,
Thai Express now has more than 300 locations worldwide with the Grand Central location becoming the brand's fifth site in the UK and only the second outside of London.
Seafood venue Tommy Ruff opens in Mordialloc
Seafood venue Tommy Ruff has opened a new flagship venue in the Melbourne suburb of Mordialloc.
Owners John and Helen Stamoulis are continuing to grow the brand, with venues also located in Elsternwick and Windsor. Tommy Ruff Mordialloc will offer all the dishes the brand has become known for including fish wings, southern fried seafood and the classic fish and chips.
There will also be a focus on health-driven options including grilled market fish and a range of salads.
El Pollo Loco unveils the opening of its latest venture in Santa Rosa, CA
El Pollo Loco, one of the nation's leading fire-grilled chicken chains, has opened its newest location in Santa Rosa, CA this month. The new El Pollo Loco is owned and operated by franchise partner Napa Pollo, Inc.
The 2,995 square foot Santa Rosa restaurant has indoor and patio seating for 90 guests and incorporates the brand's hacienda design, which features an open kitchen layout designed for guests to view El Pollo Loco's chicken as it is fire-grilled. The restaurant is open daily from 10:00 a.m. to 10:00 p.m., while the drive-thru is open for an additional hour, closing at 11:00 p.m.
"Santa Rosa is an amazing community and an ideal fit for the El Pollo Loco brand as we continue to expand and lay down our roots in Northern California," said Manuel Perales, co-owner of Napa Pollo, Inc. "We're thrilled to open our doors to our new friends and family and are proud to have the opportunity to provide them with a fun, family-friendly dining experience where they can enjoy El Pollo Loco's signature citrus-marinated, fire-grilled chicken and fresh, authentic menu offerings."
Chanticleer Holdings opens its first Little Big Burger in Texas
Chanticleer Holdings, Inc. owner, operator, and franchisor of multiple nationally recognised better burger restaurant brands, including Little Big Burger, Burgers Grilled Right and American Burger Company, has announced the opening of its newest LBB franchise location in Austin Texas.
This location marks the first of a minimum of three stores to be opened in Texas as part of a previously announced multi-unit franchise deal with Big Star BG, LLC, an Austin-based restaurant group. Big Star BG, LLC will manage all aspects of the operation.
"Little Big Burger's funky music, decor and menu are all a natural fit for East Austin," said Wesley Jones, the president of Austin restaurant group Big Star BG, which is overseeing the local expansion. "We selected East 6th Street as our first location as we feel it's one of the more iconic streets in town and has all of the elements of what makes East Austin so great."
Michael Pruitt, Chanticleer Holdings chief executive officer commented: "We are excited to further expand Little Big Burger's national footprint just as promised, now establishing a presence in Texas. We look forward to cultivating our partnership as we introduce our iconic brand to local communities in Austin."
Sri Lankan street food operator The Coconut Tree unveils expansion plans
Multi-award winning Sri Lankan street food operator, The Coconut Tree, has announced plans to expand throughout major towns and cities, appointing leisure property specialists Fleurets to act on their behalf.
The Coconut Tree currently trades from sites in Cheltenham and Oxford and are understood to have agreed terms on a site in central Bristol. The concept was founded by five Sri Lankan friends who recognised the potential to introduce the cuisine to the UK.
The team have been supported by brand director, Anna Garrod, who boasts a wealth of leisure industry experience, having previously been brand director promoted to managing director of Po Na Na and more recently head of brand and revenue for The Lucky Onion as part of her consultancy business. The Coconut Tree serves Sri Lankan street food, tapas style, accompanied by innovative cocktails.
Anna Garrod commented: "Both Cheltenham and Oxford have been welcomed by customers and critics alike and we believe strongly in the brand, which we are confident will work throughout the UK. The quality of the food and atmosphere sets us apart and we are excited about the next phase of our growth."