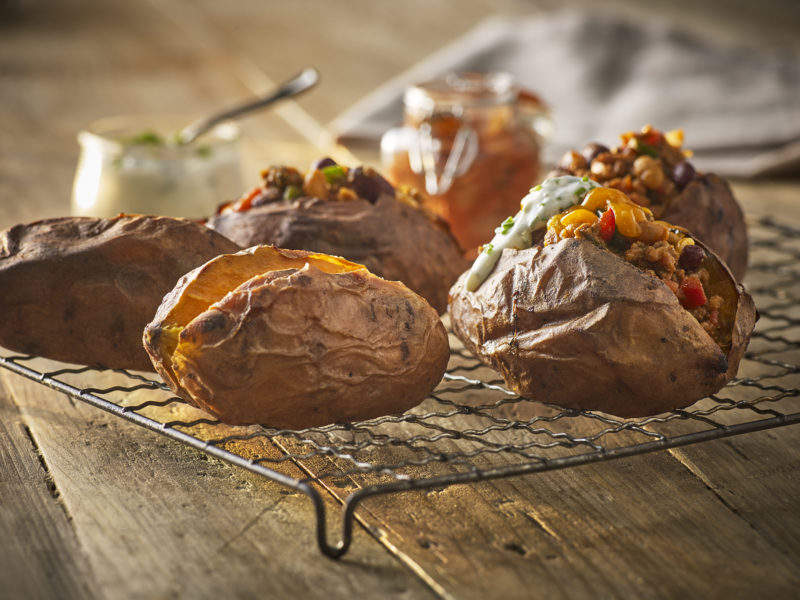 What do hospital caterers in other countries serve up for their patients? David Foad takes a look at what's on the menu in Japan and France.
No one expects to be served up Michelin star food if they are in hospital, but the quality of patient meals caused something of a social media storm recently when a US woman gave birth in a Japanese hospital and documented the food she was served.
One dinner included corn soup, roast beef, mashed potatoes, kabocha (a variety of winter squash), gravy, cheese, fresh fruit, salad, rice, tiramisu, orange juice, and green tea.
Another meal included salmon with mushroom sauce, eggplant and beef, seaweed salad, soba noodles, broccoli, and rice.
Yet another consisted of omuraisu (omelette with fried rice), macaroni salad and chicken soup, along with sea bream, pasta salad and chicken meatballs.
When she posted photos of the "incredible" and "fabulous" meals, online commentators reacted by saying: "I wanna give birth in Japan. And I am a 60-year-old man", "Your hospital food looks better than overpriced restaurants", and "You might have eaten better in the hospital than I just did on my honeymoon".
Some questioned whether she was staying in an exclusive private hospital, but she said the three-day stay cost about £3,000 for all prenatal care and the hospital delivery and was "covered by national insurance".
What seemed to strike those who saw the photographs was not just the variety and quality of food, but the presentation as well.
Annabelle Orozco, who visited a Japanese hospital as part of a school trip taken recently by the Italian institution the University of Gastronomic Sciences, told National Public Radio (NPR) in the US: "Japanese pay close attention to details in the way they serve food.
"There are actually several rules related to colours, textures, amount of dishes that should be served at one point or another, size and dimension of the plates."
She said that chefs in hospitals, as in restaurants or at home, primarily cook from scratch using fresh ingredients, and menus include lots of fish, fresh vegetables and miso soup.
The reviews of Japanese hospital food, though, contrast with the results of a new study on hospital patient satisfaction in France.
Although the majority appeared satisfied with most of their experience, certain aspects such as post-hospital follow-up care, parking availability, signage around hospitals, and the quality of food served in hospital, were identified as areas that could be improved.
Food was of particular interest, with just 58% of patients saying they were happy with it. Criticism focused on the "less than attractive smell", monotonous menus, and low-quality ingredients.
Less than half (48%) of patients said that they would rate their food as 'good or excellent', while almost one in four said it was 'bad, and lacking in quality'.
Health authority Haute Autorité de Santé (HAS) revealed the results of its new study on hospital patient satisfaction at the end of 2017.
The study used anonymous questionnaires to ask more than 120,000 patients, who had recently spent time in hospital, about their stay.
"Hospital meals were judged to be the most unsatisfactory of our criteria for this study," says Dr. Laetitia May-Michangeli, head of the quality and safety department at HAS.
Meanwhile, the most recent comprehensive survey of NHS hospital food showed that almost half of patients and visitors think hospital food is improving.
Nevertheless, they still feel there are issues around quality that remain unresolved, the YouGov study found.
The Hospital Catering report shows that people's perception of hospital food has increased significantly in the past two years. In the 2015 report of the same name, 37% of NHS patients and visitors thought hospital food was improving in quality, but in the most recent survey released in the summer of 2017 this figure had risen to 49%.
Furthermore, patients said there has been a notable improvement in the range of food available since the previous YouGov study in 2015.
The latest figures show that more than four in ten (41%) believe there is a good choice of food in hospitals, up from around a third (33%) two years ago.
The report found that issues still remain when it comes to hospital catering, though. A third (32%) of NHS visitors and patients believe that the food given to those in hospital isn't very tasty.
Additionally, hospital workers used words such as "unappetising" (38%), "stodgy" (25%) and "processed" (25%) to describe the food available.
Yet the study found that people are willing to put their hand in their pocket to combat these shortcomings, with around three-quarters (74%) of NHS hospital patients or visitors saying they would pay to improve food choice and standards.
However, they wouldn't be prepared to pay much, with almost two-thirds (64%) willing to pay less than £3.
Oliver Griffiths, research manager at YouGov Reports, says: "Hospital food has long had a notoriously bad reputation but this data shows that patients and visitors believe that things are starting to improve.
"While perception has begun to change, it must be remembered that it did so from a low starting point. People accept that food is an important part of a hospital stay.
"But the fact that so many people are willing to pay their own money to be guaranteed getting fresh, quality, healthy meals suggests that there is still a long way to go."
YouGov Reports surveyed three sample groups for the report:
* 1,062 UK adults aged 16-plus who have eaten in an NHS hospital as a patient or visitor in the past five years.
* 509 UK adults aged 16-plus who have eaten in a private hospital as a patient or visitor in the past five years.
* 254 UK adults aged 16-plus who currently work in a hospital or have done so within the past five years.
Related feature in Cost Sector Catering
https://secure.viewer.zmags.com/publication/381e2126#/381e2126/44