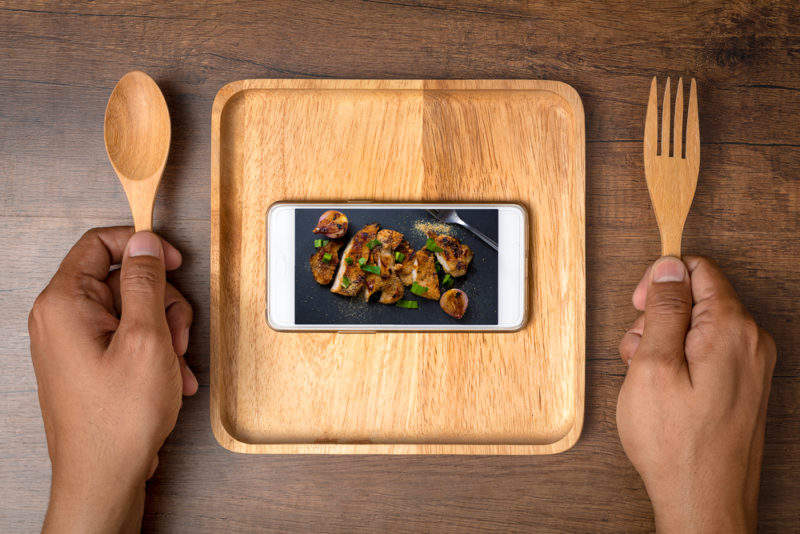 Since UK foodservice operator JD Wetherspoon closed down its social media accounts,  we posed the question as to whether foodservice businesses need social media to be successful and meet consumers' needs. We hear from a handful of industry experts on what they think.
Social Media Makes Sense operations director Nancy Jaeger was surprised regarding Wetherspoon's decision. She said: "Foodservice companies do need social media. Why wouldn't you have social media? If you're in control of your social media you can promote special deals and have a relationship with your customers.
"Also, you can target your message at local people or groups with a special interest in your product in a way you can't target with a blanket billboard or TV ad.
"Facebook is used for local searches, often in preference to Google. People are just as likely to use Facebook, they can see restaurant reviews from friends. It's a more personal service."
Digital agency Visualsoft head of social media Erin Simons said: "Social media provides an invaluable way for retailers to engage – and build stronger relationships with – customers, so JD Wetherspoon's decision to shut its accounts in order to better serve its customers seems strange.
"Clearly, the pub chain's social strategy has been scattered; with hundreds of different brand accounts vying for the attentions of a similar audience. However, to completely disregard the potential of social media to drive traffic, conversation and engagement around your offering is extremely unwise, and something we would not recommend to any brand."
Verdict Foodservice asked international foodservice companies whether social media accounts are necessary for their companies.
Wendy's, American fast casual chain
Wendy's is widely known on social media for its witty 'clapbacks' and engagement. Wendy's also made Twitter's 'Year on Twitter' after a 17-year-old tweeted the chain asking how many retweets he needed for a years' supply of chicken nuggets, which trended as #NuggsForCarter.
HELP ME PLEASE. A MAN NEEDS HIS NUGGS pic.twitter.com/4SrfHmEMo3

— Carter Wilkerson (@carterjwm) 6 April 2017
Chief communications officer Liliana Esposito said: "With customers, engagement is a must and should be as personalised as possible. Even if they're not happy, feedback from customers is truly a gift.
"At Wendy's, we have an in-house customer care organisation solely focused on acquiring customer feedback, responding to it promptly, and genuinely thanking our customers for helping us get better. We act on this feedback every single day and we're a better organisation because of it.
"Consumer conversation about your brand may mean you've become part of a broader narrative – and then you must decide whether and how to engage. #NuggsForCarter was one such example. As Carter's famous tweet went viral, a humble customer request – who doesn't want a year's supply of nuggets? – became a worldwide consumer conversation. Had we at Wendy's tried to control that conversation, we very well could have ruined it. Sometimes the best thing you can do is cheer from the sidelines and remember that it's a conversation, not a stump speech for your brand."
Quadranet Systems and Andronicas Coffee
Consultant Jack Dent said: "I think that foodservice businesses should absolutely invest time and resources into social media. It's a huge opportunity to engage your current community and attract new customers. Word of mouth will always be king for pubs and restaurants,social media is essentially word of mouth on steroids.
"Instagram is a particularly good tool for the hospitality industry, as its so visual and provides such an easy way to correspond with people.
"Social media for a foodservice businesses can be used for both marketing purposes and for customer service. This however, means that you should employ a full time social media executive, to cover all your bases. Letting complaints sit there unanswered is never a good look and this is where Wetherspoons may have fallen short.
"I haven't any explicit evidence that social media creates revenue for the foodservice industry, but it absolutely builds brand. Where the industry is quite lucky, is that it has the ability to be a little bit more cheeky and funny with its content, and get away with it. Take Greggs' twitter account (@GreggsOfficial) for example, they don't take themselves too seriously and it defintelty works for them."
Domino's US, fast casual pizza chain
Executive vice president of communication Tim McIntyre said: "I can say that social media plays a significant role in some key areas for us. Of course, it's an essential component in marketing and customer engagement. As a brand that makes fresh food and delivers it to you, there's a stronger connection between us and our customers, we think. There's a level of trust that comes when you invite an organisation to deliver your family's meal directly to your home.
"Social media is not just a one-way marketing tool for us and never has been. Do we use our social media tools when we introduce a new innovation, a special online promotion or a new product? Yes, but it's about dialogue directly with customers. People talk to us and we listen; they send us photos and we comment; we ask questions, they answer.
"We also find our social media tools to be incredibly useful when people have had problems or concerns about their orders. We're paying attention and reach out them directly to solve their problems. Social media monitoring also allows us to follow what people are saying about our brand (positive or negative) even if they aren't talking to us directly. When we can and it makes sense, we will reach out to those people to let them know we appreciate them and (if there's a problem) we'd like to speak to them directly.
"Meanwhile, we also choose which platforms to use; we don't jump on every new 'hot' platform, as so many appear and disappear quickly. We stick to the tried-and-true proven ones, Instagram, Twitter, [and] Facebook."
LEON UK, fast casual chain
A LEON spokesperson said: "The food industry has embraced social media in a big way, and that's a great thing for sharing our passion for naturally fast food. But we also believe in the experience of food in real life. LEON is prepared for a future where our customers truly switch off digitally and come to our restaurants for service, quality and smiles, not followers.
"That's why we have invested in a rapidly-growing member community grown away from our social channels, where we share updates, stories and offers offline.
We're not turning our backs on our social media followers, we just know that the face-to-face experience our customers have is the most important thing."
As social media attitudes appear to differ amongst the UK-based and US-based restaurant chains, it is difficult to confirm its necessity. We will see what works in due time.