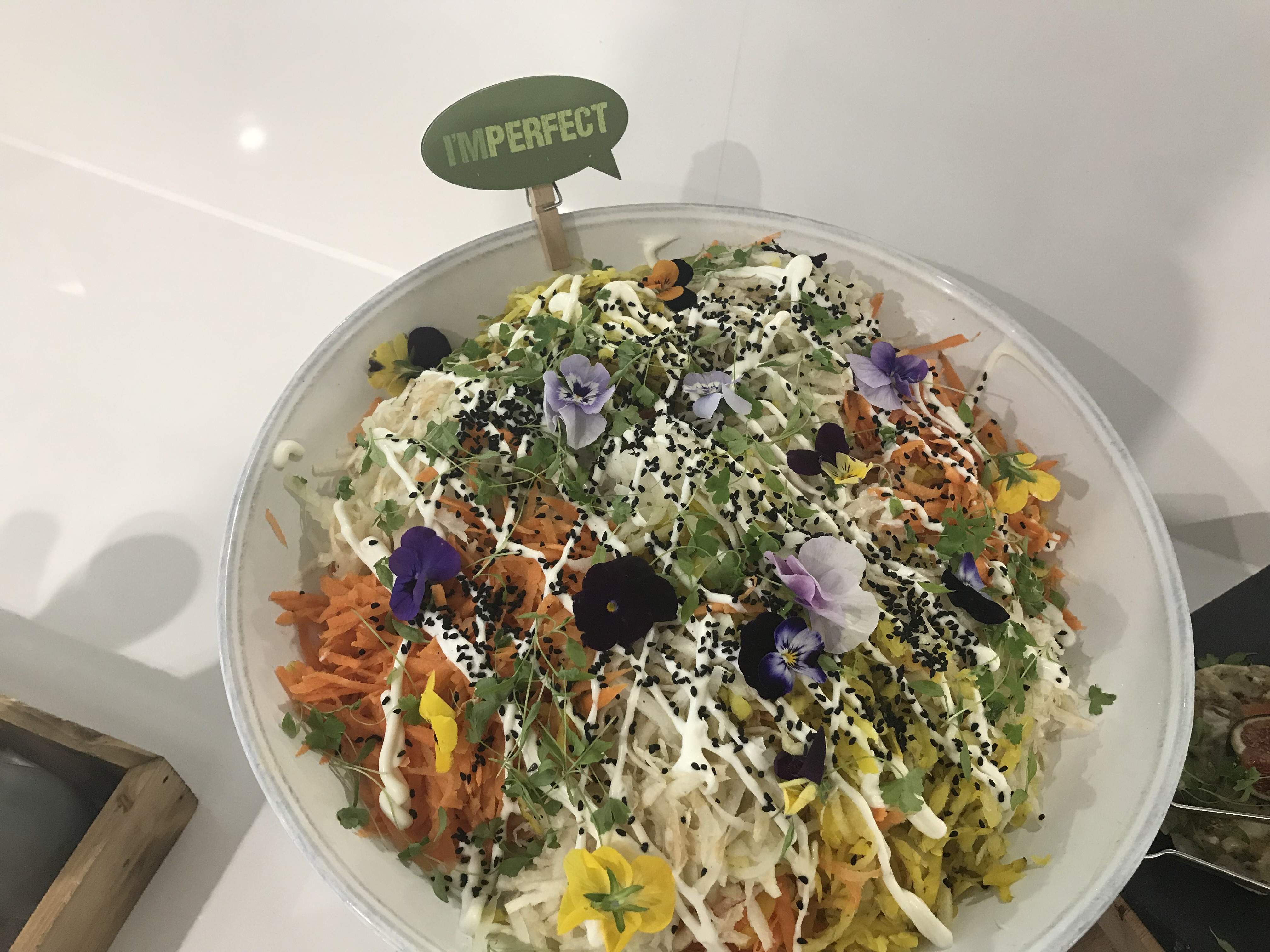 Less than one in five diners are satisfied with the sustainability of what's on offer at restaurants when they eat out. That's according to The Sustainable Restaurant Association (SRA) who works with thousands of businesses, mostly in the UK but overseas too, to improve sustainability ratings. In no particular order, here are SRA's 10 of the highest performers from 2017.
1. Café St Honoré, Edinburgh
Former Scottish Chef of the Year Neil Forbes has for the last decade been serving his customers classic dishes made with the highest sourced ingredients from a network of hand-picked producers all working to the very highest ethical and environmental standards.
2. Farmstand, London
Farmstand is on a mission to make it easier to find more healthy, affordable and environmentally friendly food and this central London site is no regular grab & go. For a start there's not a plastic bottle in site and all the packaging is compostable. 80% of the menu is vegan and they've foregone gas – now relying on green electricity for all their energy.
3. Gourmet Goat, London
The whole menu at this award-winning stall at the foodie Mecca destination that is London's Borough Market is designed to avoid food waste. The meat that gave the stall its name comes from billy kids that would normally be victims of the dairy industry. Likewise, the rose veal on offer comes from male calves that don't match our demand for milk. Finally, all the salads are designed to taste as good on days two and three as the day they were made.
4. Loam, Galway
Michelin-starred Loam capitalises on the bountiful larder of the West Coast of Ireland, while also spreading the word about the importance of eating for the future initiating a growing project and teaching cookery classes at the local school. Close ties with local farmers extend to a commitment to take a whole crop, fermenting and pickling what can't be used immediately.
5. Petersham Nurseries, London
As well as a strict adherence to the seasons, demonstrated perfectly in the early spring nettle ravioli, Petersham Nurseries is a pioneer in the fight against avoidable single-use plastic. Any straws are paper, disposable cutlery is wooden, regular clingfilm has been replaced by compostable bio-film and the chefs are dressed in jackets made from recycled plastic bottles.
6. Poco, Bristol
The 2016 Sustainable Restaurant of the Year boasts a menu with only one imported fresh ingredient – lemons. Everything else is British, the vast majority of it organic – including the wines. Chef Tom Hunt is a pioneer of the root to fruit no waste approach, championing every bit of a fruit or vegetable.
7. The Bay Fish & Chips, Stonehaven
The thousands of regular customers at this East Coast of Scotland chippy can sleep easy at night knowing that their fish supper comes only from sustainable sources. In fact, using The Bay's app they can check out precisely which boat caught their portion of Marine Stewardship Council certified cod and haddock as well as which farm grew the potatoes for their chips.
8. The Shed, London
The three Gladwin Brothers, Gregory, Oliver and Richard farm, cook and manage affairs for the first of the family's three London restaurants. Gregory lovingly produces meat from their own Sussex farm, for chef Oliver to cook nose to tail alongside the finest foraged ingredients on a menu that heroes seasonal British veg as much as it does their homegrown livestock and the wines made by their mother Bridget.
9. The Wheatsheaf at Chilton Foliat
This Berkshire village pub is the very definition of what a local should be. It's a genuine community hub, meeting place, shop and music venue. And let's not forget about the food and drink, the vast majority of which come from organic farms within 15 miles and small breweries within the same small radius. In a smart new initiative, they're sourcing large salmon bones from sustainable producer Loch Duart and stripping them to use for pates and pizza toppings.
10. Vacherin, London
Workplace catering never left such a good taste. From the near half a million free-range eggs to the 160 Nutritious and Delicious branded recipes and the 7 tonnes of I'mPerfect fruit and vegetables intentionally sourced to avoid waste, customers at Vacherin's 40+ sites are left in no doubt that what they're served is good for them and the planet.