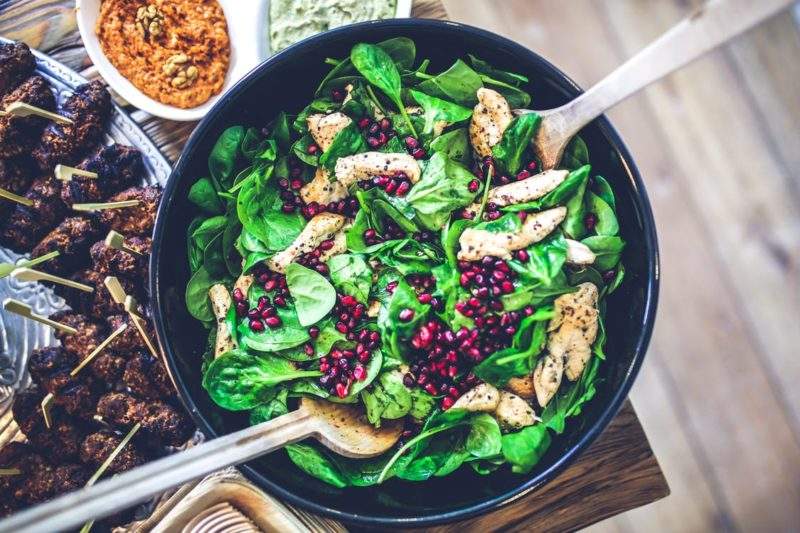 Purchasing company Beacon has identified this year's top ten foodservice trends, from 'unusual' meats and beer can chicken to options for the veggie crowd.
Made in Britain
Beacon's research into food and drinks trends has crowned Made in Britain the top trend of 2018. Over half of UK consumers are willing to pay up to 10% more for their food if they knew it was made in Britain.
Unusual meats
With the summer barbeque season well underway meat-eaters across the country are getting more creative. While meats such as burgers, steaks, chicken and hot dogs continue to remain popular, insight from Beacon's supplier Fairfax Meadow shows that there has been a rise in the appearance of more unusual meats, including ox heart, ox cheek, bavette, kidneys and liver, on the grill this year.
Healthy hot beverages
As the health and well-being trends boom, consumers have become increasingly selective about their dietary choices, with many opting for healthier hot beverages. Research conducted by Beacon's supplier Tetley Tea found that 18% of consumers will choose a green tea, 17% will choose a speciality black tea and 15% would opt for herbal tea. Consumers also turn to drinks that serve a purpose, such as increased energy or relaxation, as well as products that provide nutritional, physical and emotional benefits.
Cold-brew coffee
Coffee is one of the most widely traded commodities on the market, second only to oil, meaning that plenty of coffee trends have arisen as a result of this. Cold brew is one of the most popular coffee trends in 2018, specifically nitro cold brew – a cold brew coffee infused with nitrogen gas and forced through a draft system. This results in a rich, velvety, creamy head that is extremely popular amongst consumers.
Premium soft drinks
Following the introduction of the Soft Drinks Industry Levy, commonly known as the sugar tax, combined with the decline in alcohol consumption, there has been a rise in demand for a varied soft drinks offering. Furthermore, insight from Heineken UK highlights that customers are more concerned with purchasing an experience, as opposed to a product. This can be achieved by focusing on innovative glassware, as well as simple fresh garnishes and great quality ingredients, to help create the perfect serve.
Beer can chicken
Chicken continues to remain a hugely popular choice for barbeques, with insight from Fairfax Meadows showing that Beer Can Chicken is fast becoming a favourite. This style of cooking, which involves standing the chicken on a beer can directly on the grill, has led to consumers showing an interest in using aromatic beers that can add different flavours to the meat.
Alternative breakfast milks
Traditionally known as the most important meal of the day, breakfast is an important offering to get right in order to satisfy customers. With this said, Beacon's supplier Pensworth Dairy found that many consumers are opting for lighter skimmed or semi-skimmed varieties, so be sure to consider a range of alternatives. This ranges from lighter skimmed options, to soya-based product replacements such as almond milk and soya.
Afternoon tea trends
A traditional British treat, the afternoon tea experience has evolved in recent years, with bookings increasing by 54% over the past two years, according to OpenTable's research. The Best Western Clifton Hotel, Folkestone, has seen a major boost in its afternoon tea profits, increasing bookings by 900%, with the use of a stunt cake artist. Extravagant food artistry can range from chocolate teapots to icing flower arrangements, giving consumers a real conversation starter and an inspiring image for social media, key for many consumers nowadays.
Vegetarian and vegan options
Insight from Ribble Farm shows that customers are looking for more variety instead of just opting for Quorn, including using vegetables as a meat substitute. Food items such as layered aubergines, courgette spaghetti and cauliflower steaks are all popular amongst vegetarians as well as health-conscious consumers who are reducing their meat intake.
The Rise of Flexi-Eating
According to research from Alliance National, the hectic lifestyles of busy professionals has contributed to the decline in three main mealtimes, meaning that consumers are mixing it up when it comes to out-of-home dining; whether its opting for frequent, smaller plates, snacking in between meals, or seeking exciting and memorable experiences. Tapas style dining is on the rise and is especially popular in the summer months.