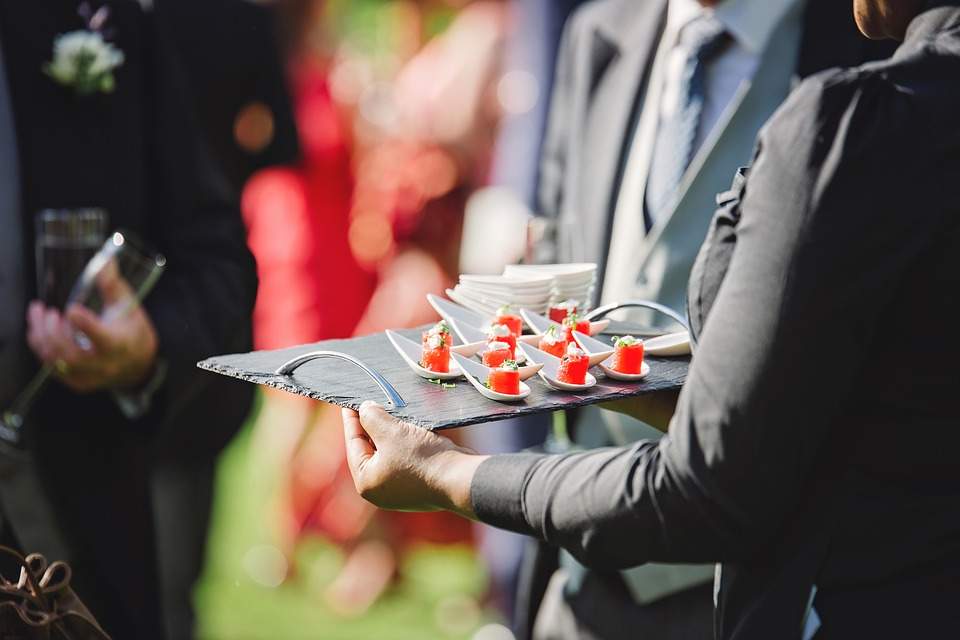 The past 12 months have marked another positive period for the UK foodservice market, according to Graeme Smith, managing director of AlixPartners, a business management consultancy.
"Despite continuous pressure from competition and material cost increases caused by wages, imported goods and property costs, the leading players in the industry have increased their turnover and profits," he says following the publication of the AlixPartners 'Foodservice Growth Report 2017', which lists the top 20 contract caterers in the UK.
"This performance has been seized on by the financial markets, with the main quoted catering operators achieving share price outperformance of plus 16.6% compared with the adjacent market sectors of restaurants – minus 20.2% since November 2016 – and facilities management at plus 3.2%.
Smith continues: "Compared with restaurants, caterers have faced less pressure from new capacity being opened – unlike the race for space in the restaurant sector – and caterers have also not had to bear the full force of cost pressures based on the presence of cost-plus contracts in their business mix.
"The facilities management industry has faced greater price pressure from clients than caterers, and it has suffered from poorly-priced, complex, long-term contracts whose anticipated efficiencies have not been achieved.
"It will be interesting to see whether this outperformance can continue into 2018."
1. Innovate
Latest turnover: £17.7m
Profit CAGR: 125.8%
Key personnel: Geoff Peppiatt, non-exec chief executive; Ken Navin, managing director
Backer: Privately funded
2016 ranking: New entry
Founded: 2007
Head office: West Byfleet, Surrey
Education catering specialist Innovate, which operates across more than 100 primary schools, secondary schools and sixth form colleges from Lincolnshire to Devon, has jumped straight to the top of the index. It has reported more than 100% compound profit growth in the past three years after completing a strategic review in 2015 and refocusing its operations to deliver both high-quality food and service. Combined with a streamlined cost base, the business has reaped the rewards, with £1.3 million of profit in its latest set of accounts, delivering a margin of 7.6%.
2. Rhubarb
Latest turnover: £63.3m
Profit CAGR: 83.2%
Key personnel: Pieter-Bas Jacobse, chief executive
Backer: Livingbridge
2016 ranking: 9
Founded: 1996
Head office: London
During a period in which the business completed a secondary buyout in November 2016, premium events and restaurant operator Rhubarb made a big step forward this year following a sizable profit contribution from the new contract opened at the Goodwood Estate, which was taken over in March 2016. Its portfolio also includes the Royal Albert Hall, the London Eye, the Saatchi Gallery, and the airport lounges at Heathrow and London City Airport.
3. CH&CO Group
Latest turnover: £191.2m
Profit CAGR: 65.4%
Key personnel: Tim Jones, chairman; Bill Toner, chief executive
Backer: MML Capital Partners (minority investor)
2016 ranking: 19
Founded: 1991
Head Ooffice: Reading, Berkshire. Another year of strong performance from the industry's second-largest independent player, CH&Co delivered 8.7% turnover growth following its merger with the Brookwood Partnership in July 2016. Having increased margins from 2.8% to 4.6% in the past three years, the business has demonstrated the value of mergers and acquisitions following its link-up with the HCM Group in June 2015 and Harbour & Jones this year. It is expecting to report £265 million in revenues in 2017.
4. Cucina
Latest turnover: £12.5m
Profit CAGR: 42%
Key personnel: Steve Quinn chief executive; Stuart Lenton, managing director
Backer: Privately funded
2016 ranking: 4
Founded: 2004
Head office: St Albans, Hertfordshire
The schools and workplace contract caterer was established with the aim of bringing restaurant-quality food to secondary school education and business organisations across the UK. Although the business reported a healthy set of results in the most recent financial year, with 14.9% turnover growth and £900,000 of profit delivered at a 7.1% margin, it was registered as dissolved at Companies House on May this year.
5. Harbour & Jones
Latest turnover: £55.1m
Profit CAGR: 30.8%
Key personnel: Patrick Harbour and Nathan Jones, co-founders
Backer: CH&Co and MML Capital Partners
2016 ranking: 16
Founded: 2004
Head office: London
The past couple of years have proved a game-changer for Harbour & Jones following the acquisition of Principals Catering Consultants at the end of 2015, which contributed to an impressive 48.7% growth in turnover in 2016. The business is one of only three operators to have placed in each edition of the report in the past five years, demonstrating the group's genuine strength during that time. In June this year this performance saw it merge with CH&Co.
6. Dine Contract Catering
Latest turnover: £30.8m
Profit CAGR: 30.6%
Key personnel: Jim Cartwright, chair and co-founder; Ian Cartwright, managing director and co-founder
Backer: Privately funded
2016 ranking: 13
Founded: 2010
Head office: Warrington, Cheshire
Continued good service, investment in staff, and greater financial control represented a recipe for success at Dine Contract Catering in 2016. It increased profits by 5.9% to reach £2.5 million from more than 200 contracts in the business and industry, education and care sectors. Dine remains a family-owned business run by father and son team Jim and Ian Cartwright.
7. Accent Catering
Latest turnover: £12.3m
Profit CAGR: 28.9%
Key personnel: Ian Crabtree, managing director
Backer: Privately funded
2016 ranking: 23
Founded: 2002
Head office: Staines-upon-Thames, Middlesex
Achieving 28.9% growth in profit in the past three years, education and B&I caterer Accent Catering climbed 16 places as a new entrant in this year's index. In June it won the three-year, £1.8 million contract with the FitzWimarc School in Essex, with the possibility to extend for a further two years. It maintains a focus on healthy eating and has introduced reduced-sugar meals across all of its menus this year.
8. Entier
Latest turnover: £44.9m
Profit CAGR: 27.3%
Key personnel: Peter Bruce, chief executive; Scott Campbell, finance director
Backer: Business Growth Fund (minority investor)
2016 ranking: 8
Founded: 2008
Head office: Westhill, Aberdeenshire
Despite wider problems in the oil and gas sector, offshore catering specialist Entier, Scotland's largest independent privately owned catering company, continued to deliver last year, with 13.1% growth in turnover and 36.5% growth in profit. Infrastructure investment to support food distribution and the launch of a retail grab-and-go concept called Fresh, designed specifically for the workplace, was instrumental in that expansion.
9. Bartlett Mitchell
Latest turnover: £35.1m
Profit CAGR: 25.8%
Key personnel: Wendy Bartlett, co-founder & executive chair; Ian Mitchell, co-founder; Ian Thomas, chief executive; Francois Gautreaux, operational managing director
Backer: Privately funded
2016 ranking: 30
Founded: 2000
Head office: Egham, Surrey
Re-entering this year's index, Bartlett Mitchell achieved substantial profit growth of 35.7% in the past financial year. It has invested heavily in people and infrastructure in recent years and now employs more than 750 staff operating across more than 90 locations around the UK, generating more than £35 million in annual revenue. Earlier this year it was awarded contracts with Fidelity International and Rabobank in London, with a combined value of £7 million in total annual turnover.
10. Olive Catering Services
Latest turnover: £25.7m
Profit CAGR: 25.7%
Key personnel: Sally-Ann Bradley, Damon Brown and Andrew Norrie, co-founders
Backer: Privately funded
2016 ranking: 10
Founded: 2004
Head office: Ratcliffe Culey, Warwickshire
B&I and independent schools specialist Olive retained its position in this year's index, breaking through the £25 million turnover barrier and generating £2.1 million of profit, which represented compound profit growth of 25.7% over the past three years. It retains a minimum of 25% of profit generated each year to reinvest in the business and added a clutch of new contracts in 2016, including Sony PlayStation, Danone, Ted Baker and Suzuki.
11. Unique Catering
Latest turnover: £10.8m
Profit CAGR: 24.5%
Key personnel: Dave Needham, managing director; Paul Knappett, finance director
Backer: Privately funded
2016 ranking: 22
Founded: 2000
Head office: Tournament Fields, Warwickshire
12. Wilson Vale
Latest turnover: £25.1m
Profit CAGR: 18.3%
Key personnel: Andrew Wilson and Carolyne Vale, co-founders and joint-managing directors
Backer: Privately funded
2016 ranking: 17
Founded: 2002
Head office: Ashby de la Zouch, Leicestershire
13. Pabulum
Latest turnover: £24.5m
Profit CAGR: 15.5%
Key personnel: Deborah Harvey, chair; Nelson Williams, managing director
Backer: Privately funded
2016 ranking: 15
Founded: 1995
Head office: Fleet, Hampshire
14. ABM Catering
Latest turnover: £24.4m
Profit CAGR: 13.2%
Key personnel: Sue Johnson, managing director; Neil Floyd, finance director
Backer: Privately funded
2016 ranking: 21
Founded: 2001
Head office: Saltisford, Warwickshire
15. Thomas Franks
Latest turnover: £24.6m
Profit CAGR: 13.1%
Key personnel: Frank Bothwell, managing director; Lorraine Wilson, finance director
Backer: Privately funded
2016 ranking: 31
Founded: 2004
Head office: Banbury, Oxfordshire
16. Westbury Street Holdings
Latest turnover: £731.5m
Profit CAGR: 13%
Key personnel: Alastair Storey, chair; Noel Mahony, chief executive
Backer: Intermediate Capital Group (minority investor)
2016 ranking: 20
Founded: 2000
Head office: Reading, Berkshire
17. Graysons
Latest turnover: £24.4m
Profit CAGR: 12.5%
Key personnel: Sir Francis Mackay, chair; Tim O'Neill, managing director
Backer: Privately funded
2016 ranking: 39
Founded: 2008
Head office: Chelmsford, Essex
18. Blue Apple Contract Catering
Latest turnover: £11.1m
Profit CAGR: 12%
Key personnel: Brian Allanson, chief executive; Ruston Toms, sales director
Backer: Privately funded
2016 ranking: 18
Founded: 1998
Head Office: Wokingham, Berkshire
19. Eventist Group
Latest turnover: £15.1m
Profit CAGR: 11.9%
Key Personnel: Jeffrey Hilliard, Thomas Hilliard and Peter Stevens, co-founders and directors
Backer: Privately funded
2016 ranking: 6
Founded: 1996
Head Office: Weybridge, Surrey
20. The Good Eating Company
Latest turnover: £15.9m
Profit CAGR: 9.7%
Key Personnel: John Harris, chair; Carlos Mistry, managing director
Backer: Privately funded
2016 ranking: 35
Founded: 1999
Head Office: London
Related feature
Cost Sector Catering December issue
https://secure.viewer.zmags.com/publication/50010026#/50010026/18