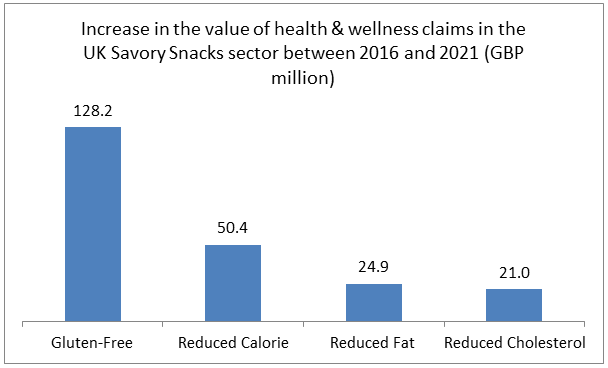 The gluten-free claim will become firmly established in the UK's savoury snack market: products that make this claim will grow by over £128 million between 2016 and 2021. This is an increase in value of almost 50% in the space of just five years.
Previously many savoury snacks focused on reducing salt or calories. But there will be a shift in focus towards being gluten-free. Gluten has become a fashionable 'baddie', with consumers looking for more natural foods and associating the ingredient with processed products.
This growth is also a response to the industry better serving the country's celiac population.
Britons continue to work long hours and lead active social lives, driving strong demand for snacks. However they are also increasingly health-conscious, making it important for snack brands to show that they offer a less guilty product.
While the growth in healthy savoury snacks is noteworthy, less than one-third of savoury snacks in the UK made an explicit health claim in 2016.