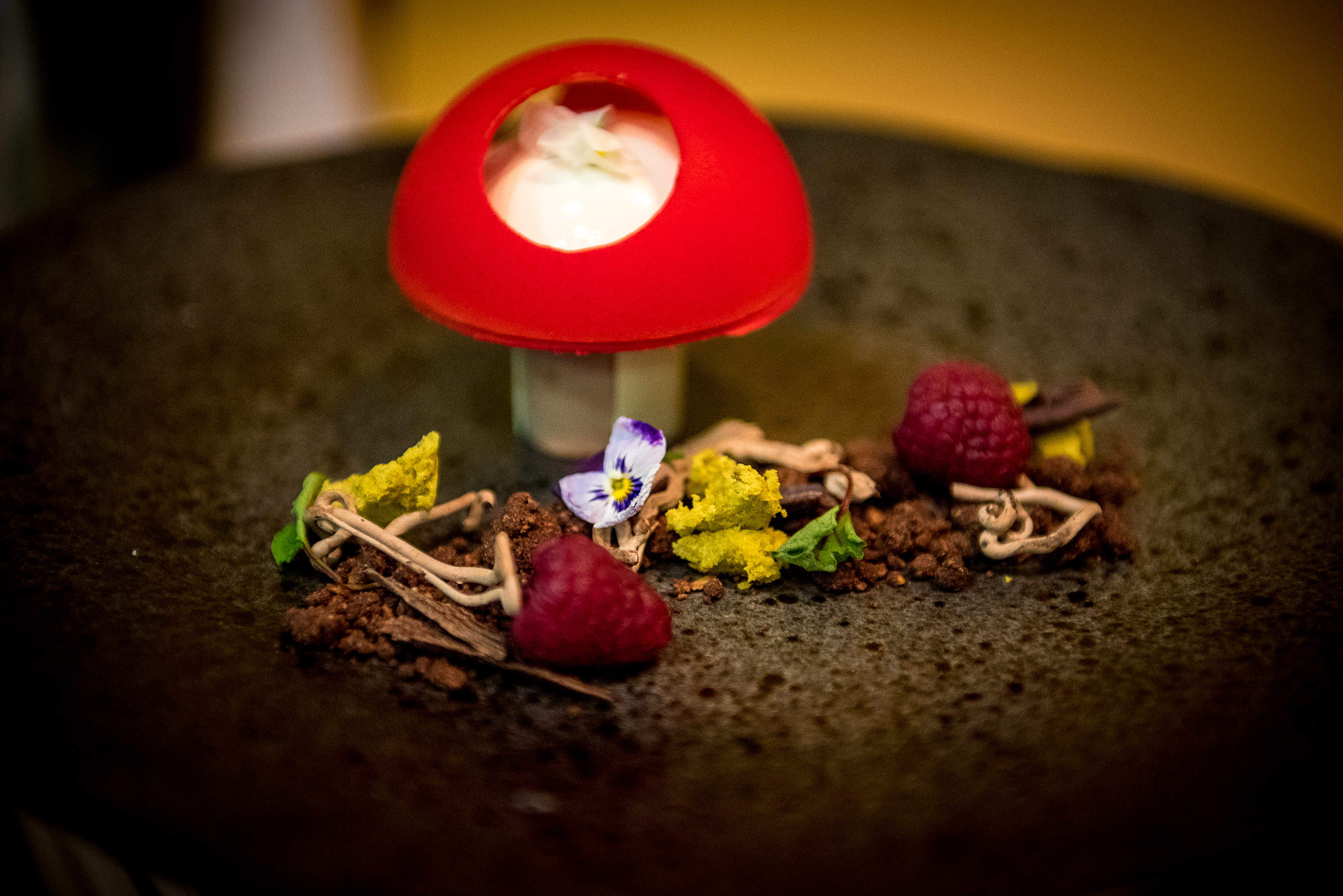 'Plant Perfection', 'Crafted & Curated' and 'Experiential' are three of the top food trends tipped to dominate menus according to the latest 'Global Food & Beverage Trends Report' by The University Caterers Organisation (TUCO).
The extensive annual research, carried out in partnership with thefoodpeople agency, identifies 12 overriding themes being driven by consumer demand for more meaningful food experiences.
Focusing on the current and next generation of students, the report explores the motivations prompting millennials and Generation Z's food and drink purchases, and how these choices are steering emerging trends.
The research is designed to help university caterers better understand their core market so that they can remain competitive against the high street.
Commenting on the report, Matt White, chair of TUCO and director of catering, hotel and conference services at the University of Reading, said: "I'm always excited to read the results of our global food and beverage trends research.
"With more than 10 overarching themes and close to 100 sub-trends identified this year, the report provides unrivalled insight and is already inspiring new and innovative dining concepts across campuses.
"Millennials are among the most passionate and discerning foodie demographics, so it's vital that we support our members to stay ahead of the curve."
According to TUCO's report, the 12 trends to watch are:
Plant Perfection – Living in a technology-saturated world has resulted in a counter trend that places greater focus back on the natural world and has seen an increasing number of caterers incorporating, botanicals, florals and plant-based foods onto menus.
Crafted & Curated – Consumers are becoming increasingly interested in the creation of their food and drink, with 75% of Generation Z considering themselves as foodies and gravitating towards home-grown and home-made food. In line with this trend, catering outlets across the UK are building bigger back stories around their processes to attract this demographic.
Experiential – The research also highlights a shift towards a more involved dining experience, with a key motivator among the younger generation being their desire to share, whether physically or virtually. Previous studies have shown that 44% of millennials aged 21-24 have admitted to posting a photo of food or drinks, they or someone else had purchased, on social media. To capitalise on this trend, caterers are creating artful smoothie bowls, latte art and intricately decorated cakes.
Health for All – Preoccupations around health and healthy eating remain at the forefront of consumers' minds, particularly for those aged 18–25. To provide for this, caterers are considering low-sugar, low-alcohol, high-protein, vegan and anti-inflammatory food and drink options.
Imbibing – Turning alcohol on its head, mixologists are creating even more innovative and unusual flavour combinations. This 'no holds barred' approach includes flavoured beer, infusing ingredients, vintage spirits, and mixing coffee and booze.
Having Fun – Although millennials and Generation Z are among the healthiest consumers, they also like to have fun with their food and indulge now and again. Bringing back nostalgic flavours or concepts and creating extra-indulgent items are ways catering outlets can meet this trend.
Next Generation – In the modern world, students are exposed to thousands of different influences and experiences and are willing to try anything, from unique twists on comfort food to gourmet street food and drinkable desserts.
Importance of Breakfast – Breakfast continues to be the most important meal of the day for millennials who seek out foods that fuel physical activity and brain power. Instead of traditional breakfast food, dishes such as 'pimped' eggs with truffle oil, brightly coloured porridge and anything with avocado are dominating menus.
Conscientious Consuming – 72% of Generation Z are willing to pay more for products and services from companies that are committed to positive social and environmental impact. Responsible sourcing, choosing local foods and using seasonal ingredients are all key to tap into this movement.
Just the Way You Want It – Generation Z wants to customise its diet and responds well to flexible offerings. Customisation and personalisation are key, as well as all-day dining and innovative and bespoke serving options.
Trending Tastes – Big and bold flavours are dominating the food and drink scene, with millennials seeking out exciting global flavours like Chilean and Korean. As a result, healthy broths, chilli-infused drinks, smoked foods and the use of exotic spices are all featuring on university menus.
Global Larder – The demand for global foods on campus has grown exponentially, with almost half of millennial restaurant-goers looking for global-inspired cuisine when dining out. Particular influences include American, Japanese, Mexican, modern Indian, Middle Eastern and Korean cuisines.
Related feature
Cost Sector Catering October issue
http://viewer.zmags.com/publication/155921a7#/155921a7/36