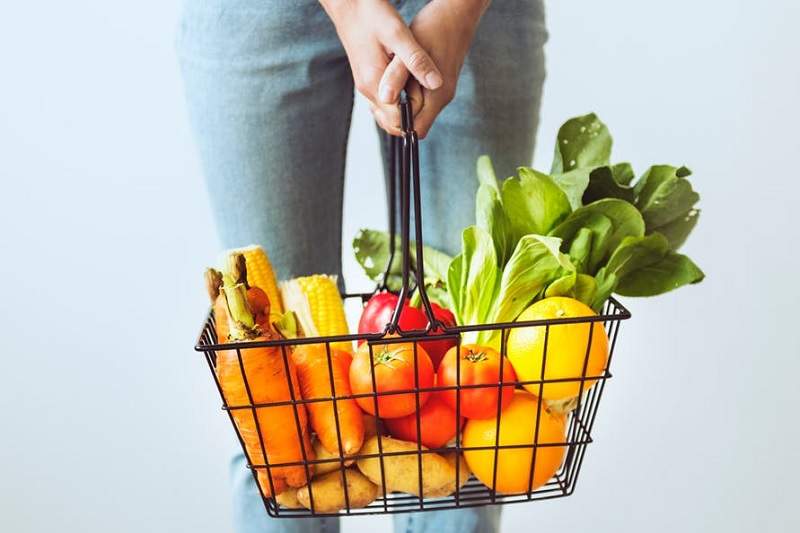 World Vegetarian Day, which lands on 1 October, promotes and celebrates vegetarianism. According to sustainable business community Sustainable Brands, over seven million UK residents currently identify as vegetarian, while according to Mintel, 46% of Americans believe that plant-based proteins are better for health than animal-based options.
Compass Group UK and Ireland head of nutrition Nicky Martin says: "We're seeing a rise in demand for vegetarian options, as vegetarianism grows throughout the UK. We're also seeing an increasing number of consumers looking to reduce the amount of red meat they eat or taking on the label of 'flexitarians', which means they dip in and out of eating meat, but generally reduce consumption. We're noticing this amongst younger people and in the workplace, more so than when people dine out in the evening for a treat."
Here are several vegetarian trends that have proven popular this year.
Bleeding, meatless 'meat' burgers
Global intelligence platform Streetbees undertook a survey which found that 64% of British adults believe meat-free alternatives will be more common than the traditional beef patty by 2038. The rise of these alternatives has seen the release of brands like Impossible Foods and its Impossible Burger, made entirely from plant-based ingredients like heme from engineered yeast, potato protein, coconut fat, American cheese, lettuce, dill pickles and roasted garlic mayonnaise.
While completely meatless, this burger 'bleeds' and is incredibly popular with fast food chains like Umami Burger, FatBurger and Bare Burger. The Impossible Burger is currently available as a menu option in over 2,500 restaurants in the US and Hong Kong. This meat-replica could ease consumers who are more reluctant to transition to a meat-free diet.
Credit: Impossible Burger
The flexitarian lifestyle
Committing to the 'all or nothing' stance of a vegetarian can be daunting, leading to consumers adopting a flexitarian diet, or casual vegetarianism. This means following a predominantly plant-based diet but occasionally eating meat. Although not relying solely on meat-free dishes, this diet offers some of the benefits of full-time vegetarianism.
The Eat for the Planet movement claims that eating a vegetable-focused diet for just one day can save 1,500 gallons of water, 45 pounds of grain, 30 square feet of land and 20 pounds of carbon dioxide, demonstrating that cutting meat consumption instead of eliminating it completely is still beneficial. As a result, restaurants can cater to this particular diet by focusing on meat quality over quantity, or by focusing primarily on plant-based meals.
Martin explains how Compass Group responded to this growing demand, saying: "We have developed our 'Root Kitchen' concept, which places vegetarian and vegan food centre stage and celebrates the delicious flavours of plant-based meals. These form part of our core menus, which are available throughout our business and can be adapted to suit the needs of particular clients and consumers. Our 'Root Kitchen' brand identity has helped us to encourage more consumers to adopt a flexitarian diet."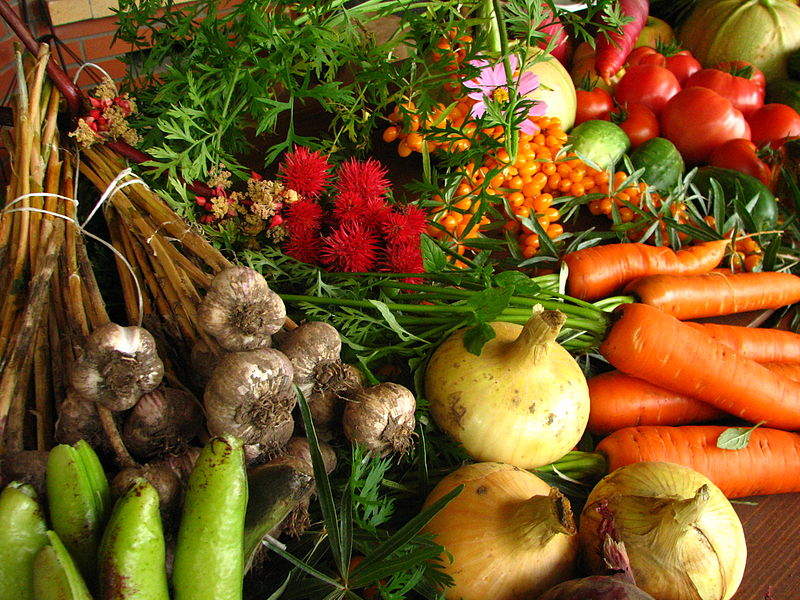 Organic vegetables. Credit: Elina Mark at Wikipedia.
Hero vegetables – veg takes the spotlight
The term 'hero vegetables' relates to vegetables becoming the focus of the plate rather than big cuts of meat. Dishes like eggplant curry, broccolini balls, butternut spaghetti and beetroot tart may centre a meal rather than meaty burgers and steaks. British restaurants like OXO Tower and The Hive of Vyner Street are offering more than a side of broccoli on their menus. OXO Tower launched its first standalone vegetarian menu last year and claims it is 'on a mission to change the way London thinks about veggies', while The Hive features a vegetarian menu including artichoke hearts, activated almonds and chickpea pancakes.
The Oxo Tower
Fast food vegetarian options
Meat and fried food have tended to be the focus for the fast-casual sector, with limited vegetarian options. However, there is an increasing pressure to provide nutritious dishes for diners as consumers become more health conscious. Global chains like LEON and byCHLOE centre their menu on natural fast food and vegan dishes. More traditional establishments like KFC and Taco Bell are making efforts to cater to vegetarian diners too. The fried chicken chain is reportedly working on vegetarian options for the UK and aims to test these products with consumers.
Taco Bell has gone beyond the testing phase and currently has 5.7 million vegetarian combinations and sells 350 million vegetarian products every year. Around 7% of items ordered at this Mexican-inspired chain are either vegetarian-friendly or made vegetarian-friendly by removing or substituting meat, including its black bean burrito, veggie power menu bowl and spicy tostada items. Taco Bell also claims to be the first quick service restaurant to be certified by the American Vegetarian Association.
Taco Bell
Alternative proteins – how to replace meat
Meat provides a good source of protein, vitamins and minerals, and omitting meat from a diet leads consumers to get sufficient protein elsewhere. This has led to a rise in the demand for alternative protein sources like seaweed and plant-based burgers. One increasingly popular alternative protein source is pea protein isolate. US-based manufacturer Beyond Meat provides this vegetarian substitute, as well as soy. Pea protein is about 85% protein and low in calories and fat.
Beyond Meat burgers (Credit: Beyond Meat)
The flexitarian trend takes off with foodservice operators
Compass Group is not the only global foodservice provider to jump on 'flexitarianism'. Sodexo UK sees flexitarian dining as a 'rising phenomenon' and credits its growth to celebrity chefs like Jamie Oliver. Although, the operator acknowledges that this trend is bigger than celebrity endorsement.
Sodexo UK and Ireland head of insight Ciran Madanes says: "In response to a consumer choice we are seeing across our client base, our ambition is to become the leading foodservice company in the plant powered movement. With this in mind, we are designing more 'plant forward' options in our recipes and looking to increase the amount of vegetables we incorporate into some of the more traditional dishes.
"We have made a veg pledge to back up our commitment to offer our consumers healthy lifestyle choices. We aim to procure 10% more veg by 2020 and 16% more by 2025 as part of our commitment to be a responsible business.
"These trends are symptomatic of a wider societal trend towards increased reflection and consciousness about what we are eating, how we are living and the impact we are having upon the environment. We work closely with WWF [World Wide Fund for Nature] to develop recipes and menus that are good for health and good for the environment and this work continues."