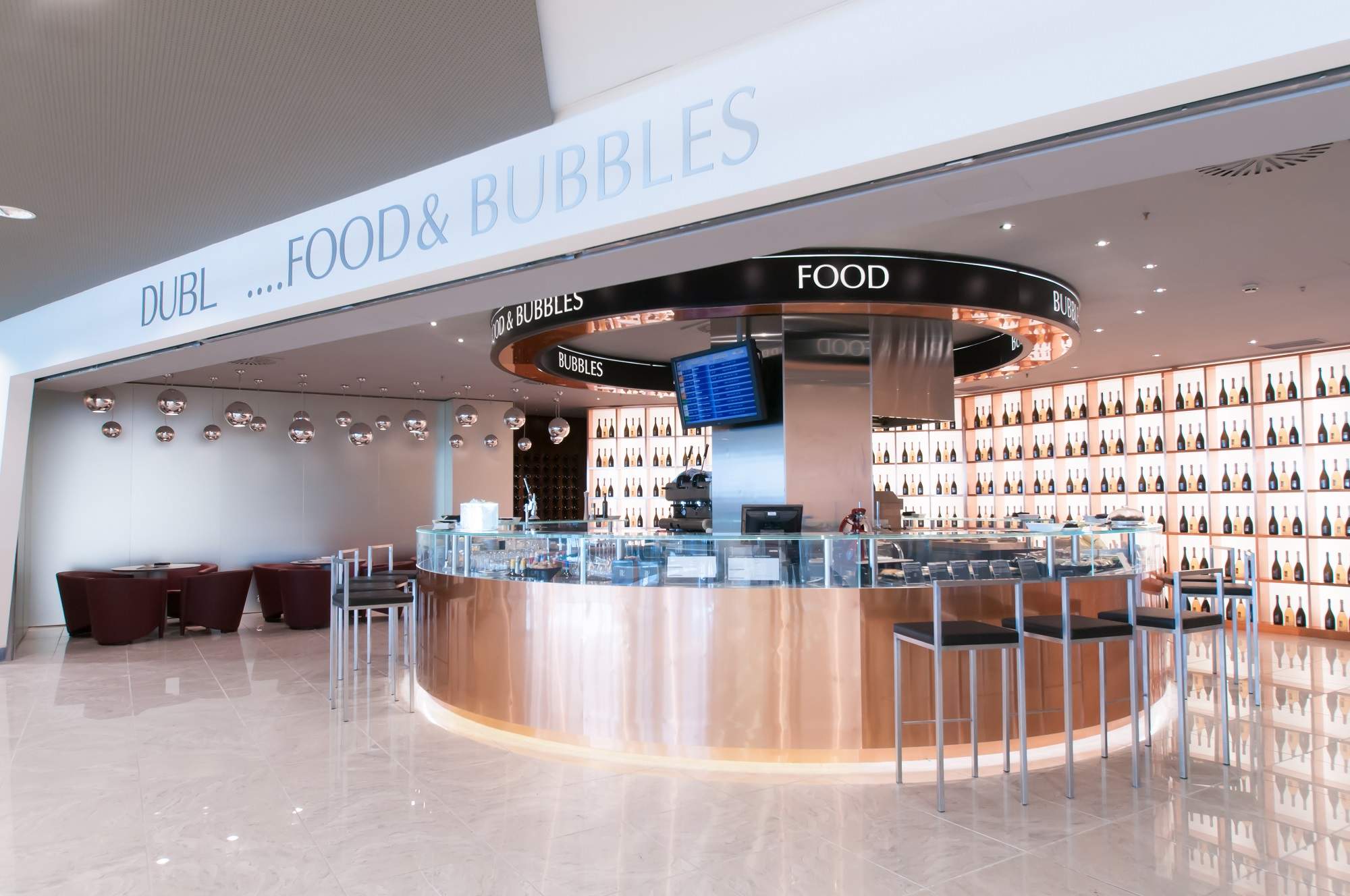 Casual Dining Group (CDG) has acquired an exclusive contract from Italian wine producers Feudi di San Gregorio, to operate DUBL wine bars in the UK, demonstrating the company's ongoing commitment to expanding its concessions portfolio.
DUBL is a premium wine bar concept with a typical Italian style that sells a range of sparkling wines, produced in Italy by Feudi di Gregorio using the Campenoise Method, alongside fine Italian meats, cheeses, and oysters. There are currently three DUBL wine bar in Italy, including one at Naples Airport.
This latest agreement is an important addition to CDG's portfolio of brands, allowing it to further tap into the sparkling wine category, primarily targeting airports and travel hubs.
The first UK DUBL, which features an island bar unit seating 25 people, will open at Luton Airport in late February, complementing CDG's existing Bella Italia and Oriel Grande Brasserie sites at the airport.
Mark Nelson, Managing Director of Concessions and Franchising, Casual Dining Group, said: "We are delighted to add DUBL to our ever growing concessions portfolio. Feudi di San Gregorio are passionate wine producers and we're confident that with our operating experience DUBL will be well received by UK consumers.
"The UK sparkling wine category has seen exponential growth over recent years and we feel there is scope for more DUBL outlets. While our main focus for openings will be airports and other travel hubs, we're also open to pop-up and retail store opportunities, should the right sites arise."
Antonio Capaldo, Chairman of Feudi di San Gregorio winery, commented: "We are extremely excited to partner with Casual Dining Group to bring the DUBL concept and our wines to the UK market. We're passionate about making excellent wines and have been searching for a partner who is equally passionate about creating outstanding customer experiences – CDG are the ideal match. We're confident the customers are going to love the new offer."