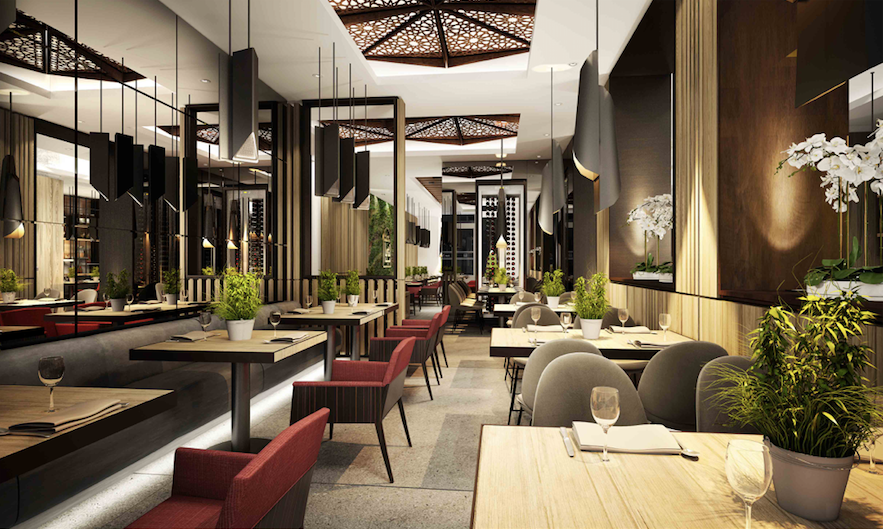 The group behind one of Middle East's most acclaimed Lebanese restaurant, Abd el Wahab, has announced plans to open in London at the beginning of March 2018, its first restaurant outside of the Arab region.
The 120-cover restaurant, located on Pont Street, Belgravia, will serve some of the most traditional and much loved dishes and wines from Lebanon and across the Middle East, at 'Abd el Wahab Belgravia', when it opens its doors to the public next month.
Ghia Holdings, the parent company of the Abd el Wahab restaurant group, which now has 45 dining venues within its portfolio, identified London as its first international location due to London's reputation as one of the world's most influential cities for commerce, culture and international cuisine.
"London is one of the most exciting cities in the world, but it is surprisingly under-represented by restaurants offering authentic and exciting Lebanese food. At Abd el Wahab we bring together the best ingredients available in London, and the experience of our Lebanese chefs, to recreate the fabulous fresh and flavoursome foods that people would associate with Middle Eastern cuisine.
"The quality of the food, and the experience of our chefs, ensure that diners will enjoy the same flavours and food experience as if they are dining at our award-wining restaurants in Beirut, Dubai, or Cairo," commented Mark Dickinson, UK director for Abd el Wahab.
"The Lebanese culture is to feast on many different dishes and engage in social conversation with friends, family and new acquaintances. This dining style is reflected in our new Belgravia restaurant which can accommodate large groups of people, as well as feel comfortable for diners preferring to dine as two or four, and we also have a private dining room that we are already taking bookings for," concluded Dickinson.
The restaurant is located over two floors which are flooded with natural light, and includes an outside terrace suitable for drinks, informal dining or simply to enjoy an Arabic coffee and a sweet pastry.
Dishes on the menu include hummus topped with grilled lamb pieces, and as well as hummus with toasted pine nuts. Hot starters include Sojok and Makanek (different Lebanese sausages sautéed in lemon juice), Ras Asfour (sautéed veal filet with pomegranate, garlic and lemon), Batata (friend potatoes with garlic, coriander and chilli) as well as Kebbeh (deep friend kebbeh ball stuffed with lamb mincemeat onions and pine nuts).
Vegetarian, fish and meat-based main courses can be eaten as individual servings or as sharing platters, and all meat and kebabs are seared and cooked fresh to order over the charcoal grill by the specialist grill-chefs, many who bring their Lebanese cooking experience from other restaurants within the group's portfolio.