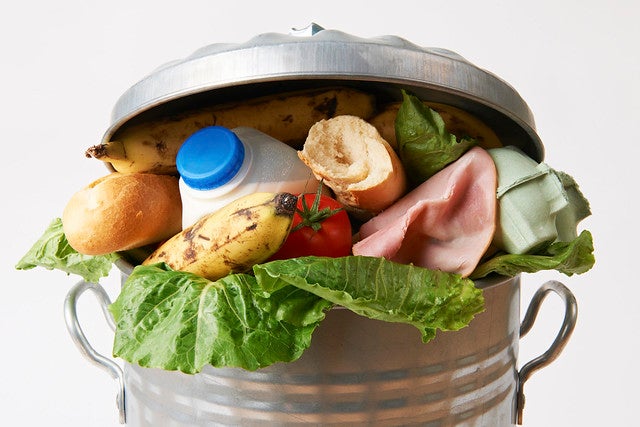 The eight largest grocery retailers in the UK could prevent £144m worth of food going to waste each year with the help of artificial intelligence (AI) and machine learning (ML), according to data scientists from Blue Yonder, part of the JDA Software group.
Blue Yonder estimates that by using AI and ML these supermarkets can reduce food waste by an average of seven tonnes per year.
The researchers say there are four benefits of using AI and ML.  Firstly, the technologies can improve demand forecasting, giving retailers a clear and accurate way of taking into account factors like the weather, or the day of the week or time of the year to reduce the environmental impact of waste. Secondly, they can improve availability while minimising wastage by managing inventory for every individual item, cutting food waste, making stock ordering easier and improving shelf presentation.
Another benefit for retailers is setting the right price;  AI can automatically set prices according the time of day, amount of goods left and expiry date boosting profits and making sure products sell. Finally, ML could sense and avoid transportation disruption enabling retailers to divert goods via alternative routes, for example, if a port is closed due to bad weather
Blue Yonder said that supermarket Morrisons uses its AI solution to make 430 million calculations and 13 million automatic decisions each day, reducing its stockholding by two to three days, which in turn has reduced its wastage and markdowns.
Blue Yonder founder and chief scientist Michael Feindt said: "Sustainability is no longer just a buzzword; it could really make-or-break grocery retailers over the coming years. Retailers know they must take serious action; using AI and ML across their supply chains provides a tangible way for them to cut food waste. Enabling grocery retailers to make more intelligent, data-driven, decisions, can put them on the road to significant environmental and financial savings."
JDA Software vice president retail industry strategy EMEA Wayne Snyder said: "Like society as a whole, the UK grocery sector is understanding its role in helping the environment. Simply put, customers today expect more from grocery retailers when it comes to reducing unnecessary waste. Supply chains are the ideal place for grocery retailers to practice what they preach when it comes to making sustainability gains. Through using AI and Machine Learning, grocery retailers can better optimise their supply chain operations, ensuring the right amount of goods are on store shelves."