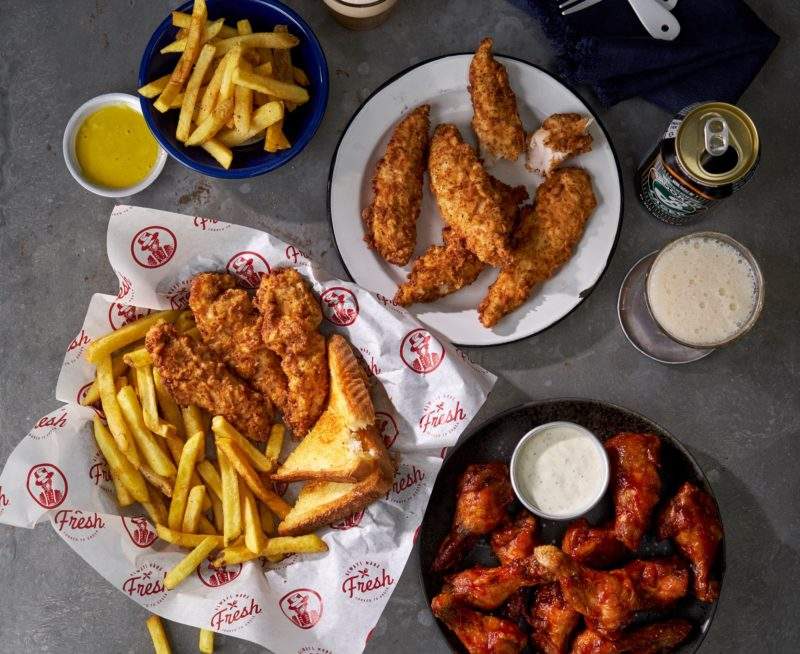 Having announced plans to open in London last month (January), American fried chicken company Slim Chickens has declared 15 March as the official opening date of its first European store – Slim Chickens Bond Street.
Expanding its 60-strong portfolio into the European market, Slim Chickens will offer customers its staple menu of "fresh cooked to order chicken", including dishes such as hand-breaded chicken tenders, chicken sandwiches, marinated wings, french fries, mac & cheese and Texan toast and fried pickles.
Co-founder and chief executive Tom Gordon said: "In the last few years, London has established itself as a bustling hub for foodies. We are excited to finally bring a taste of true and authentic Southern USA fried cooking to the UK and stand shoulder-to-shoulder with some of the leading players within the industry.
"We launched Slims in 2003 from my garage in Fayetteville, Arkansas. We wanted to share out passion for Southern USA cooking, by creating a social hub for locals to come and enjoy our home-cooked food."
"Fifteen years later, we are truly humbled by the success that our little restaurant has managed to achieve. London is the next chapter and we cannot wait to open our doors to welcome a new generation of Slim Chickens customers!"
The Marylebone restaurant will operate Monday-Sunday, 12pm-1am.