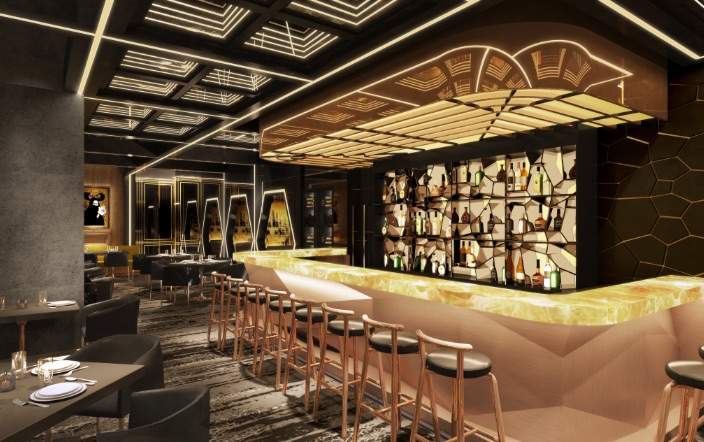 American-inspired restaurant group, Caramel, is launching in the UK this month (March) – set to open a 120-cover restaurant and lounge on Brompton Street, Knightsbridge.
Offering an all-day menu of "internationally-inspired" food and drink, this will mark the group's fourth venue and its first venture into the UK market, joining sites in Dubai, Abu Dhabi and Muscat.
Created by chef Sunil Vaz, dishes will include: TNT shrimp, beef sliders and lobster tempura alongside a chicken sweet potato hash for breakfast, Chinese chicken salad for brunch and afternoon tea and dessert menus.
There will also be a range of signature cocktails, spirits and a "wide-ranging" wine list designed by Edgar Lagassi of Caramel and wine expert, Christopher Cooper.
Group founder and owner, Mohammed Al Hashimi, said: "The Caramel restaurant and lounge concept has proved overwhelmingly popular internationally and I'm confident that the stylish and upmarket brand will fit in very well in Knightsbridge.
"Each individual site is unique and we tailor them to the locations that each of the restaurant lounges is situated in. At the London site, for example, we've added in an afternoon tea to our offering – providing Londoners and tourists alike with an unrivalled all day food and drink offering in a stunning setting."