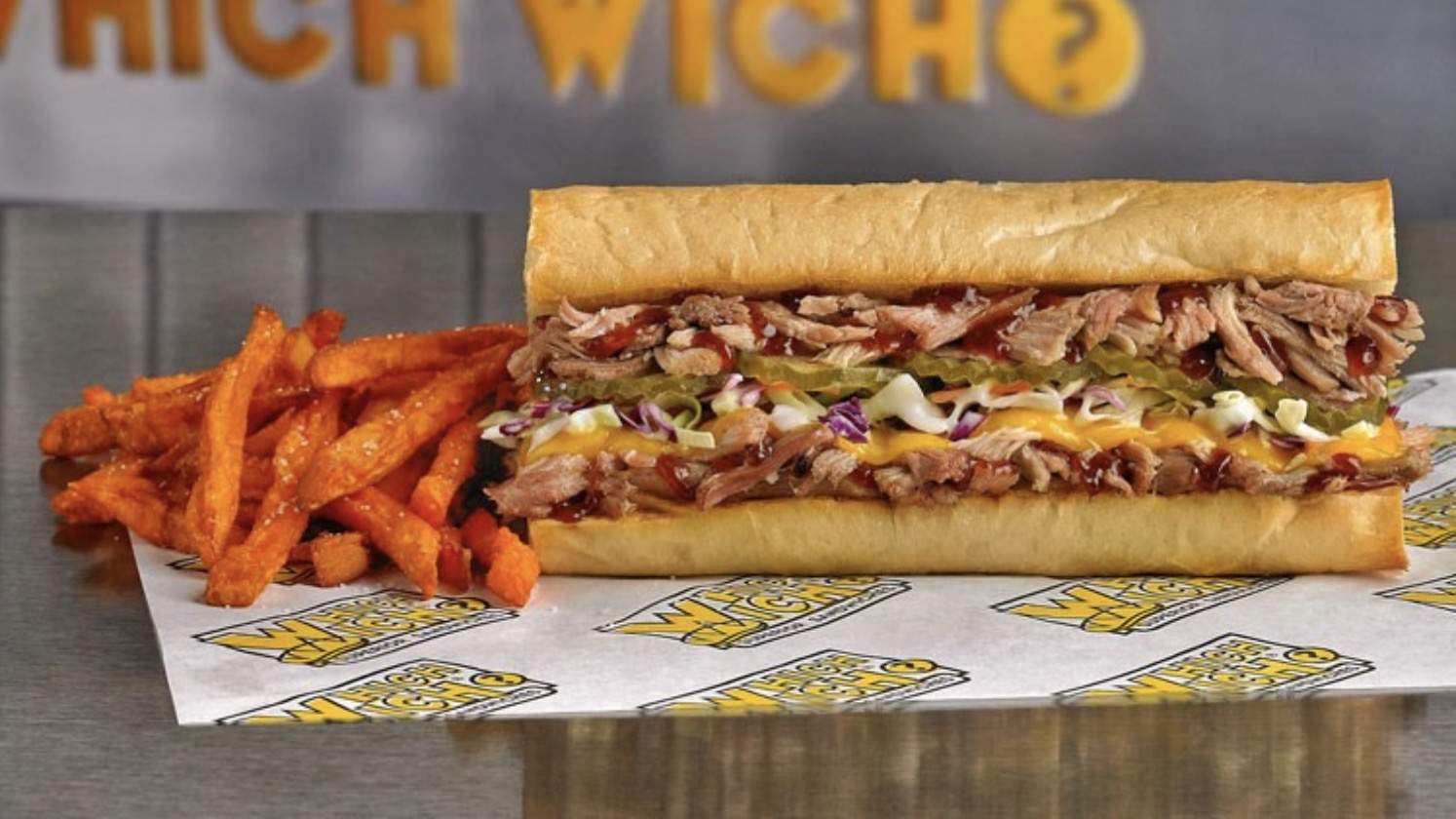 Which Wich Superior Sandwiches, an American chain of sandwich shops, is to open its first UK outlet in London's West End later this month.
The group, which allows customers to design and personalise their own, freshly baked sandwiches, has secured a 750 sq ft. space on St Giles Plaza through hospitality property specialists CDG Leisure.
The central London restaurant opening is the first in what is expected to be a national rollout, led by managing director Rami Awada of AAA Investment House and Kevin Todd, a former managing director of Mitchells and Butlers.
The collective is initially focused on opening up in ten prime London sites, before expanding across the country.
Founded in 2003 by Jeff Sinelli, Which Wich is known for its customizable sandwiches, creative ordering system, and personalized sandwich bag.
Guests use red Sharpies to mark their choices from a pre-printed menu of breads, fillings and toppings, on brown sandwich bags.
"London is a truly international city with tons of energy and the Which Wich brand is just the perfect fit," said Awada.
"We have looked at every aspect of the guest journey and taken each element apart and built it back again with 'quality, speed and fun' in mind. The brand is famous for its ordering system which we have enhanced, and our menu innovation from breakfast through to lunch and even dinner is very exciting.
''We feel the market is saturated with cold grab-and-go sandwich offerings, and Londoners will welcome a change in pursuing their beloved sandwich habit. We have witnessed the high-quality burger revolution and we now feel London is perfectly placed to receive our hot, premium quality sandwiches.
''With Brexit coming along, a lot of the exaggeration in the London market has been exposed with extremely high rents and business rates driving some chains out of business. Other chains are scrapping expansion plans and shutting down multiple units.
"Rather than worry about these developments, we actually feel this is a great opportunity for us to enter this exciting market with long lasting business terms. We have the utmost trust and confidence in the quality of our sandwiches and the Which Wich brand, and we are excited to enter the market now when most are pulling out.''
The new restaurant will have a bespoke London menu, with some differences to its usual US offering.
Customers will be able to have their 'wiches' come in a variety of forms, include wrapped in lettuce or a spinach tortilla, as a salad, or in skinny bread.
The breakfast menu includes fresh poached egg sandwiches, while sides on offer include signature house fries, sweet potato fries and house dipping sauces.
Which Wich operates, or is currently developing, 500 sites across ten countries.