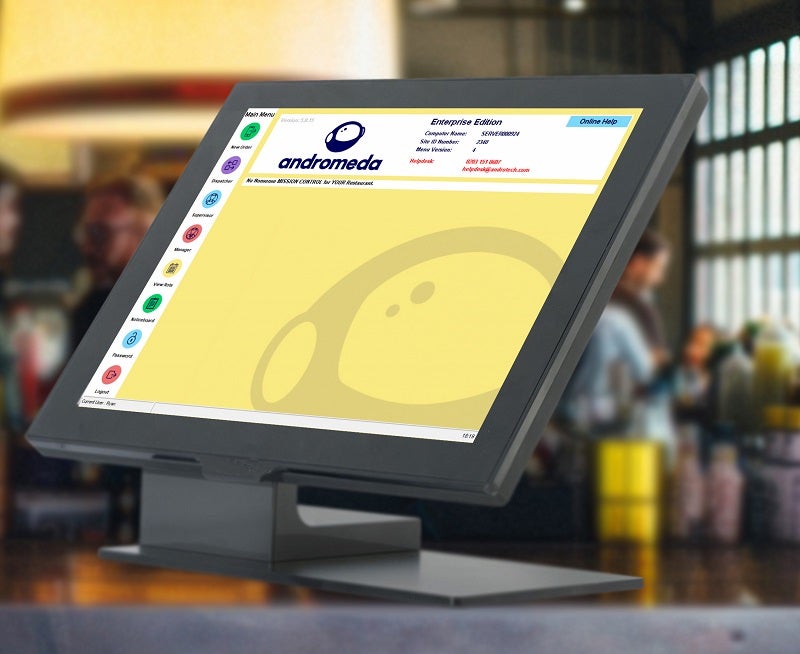 Restaurant tech platform Andromeda is celebrating 25 years of providing UK takeaway chain Herbies Pizza with one of the earliest electronic point of sale (Epos ) solutions.
Andromeda was one of the first EPOS platforms to market, and Herbies became their first client in the mid-nineties, setting it apart from other restaurant chains that were still using manual processes.
Under CEO and co-founder Ben Portsmouth Andromeda worked with Herbies over the years to see how the platform could be used to solve issues and challenges in the restaurants.
herbies pizza director Avi Brar said: "Over the years Ben worked with us to pinpoint the issues experienced in the restaurants that could be solved by an EPOS platform. In the early days he'd physically come into the restaurants to witness the needs and challenges first hand then he adapted the platform to make it work more effectively for us.
"Back then, no one knew what EPOS was capable of, as it was so new. But looking back, we can see it's helped us grow and develop exponentially over the years. Having Andromeda integrated was a brilliant Usp , so we used it as a sales tool to encourage people to set up Herbies Pizza franchises."
Andromeda analyses data collected by the EPOS system to give Herbies restaurants practical information such as whether they will need extra staff and drivers on a busy day or when to prepare food while keeping it fresh. It also provides weekly forecasts for staff management and payroll as well as using customer data to give more of a personalised experience for customers.
Brar continued: "In a nutshell, Andromeda takes every single aspect of opening a restaurant and makes it easier, as well as more efficient for those running the operation. We still meet with the Andromeda team regularly and get constant update on how the platform is developing. They're always reaching further to make things even better for their clients."
Andromeda CEO and co-founder Ben Portsmouth said: "Our partnership with Herbies over the years has been completely unique. We've spent 25 years working with the chain to see first-hand what challenges takeaways and restaurants face and have used this data and knowledge to build the platform we have today. We're very proud of this partnership and are thrilled to see how much Herbies has grown partly as a result of integrating our platform."
Launched in 1985, Herbies has 24 takeaway sites around the South East of England and makes an annual turnover of £8m.