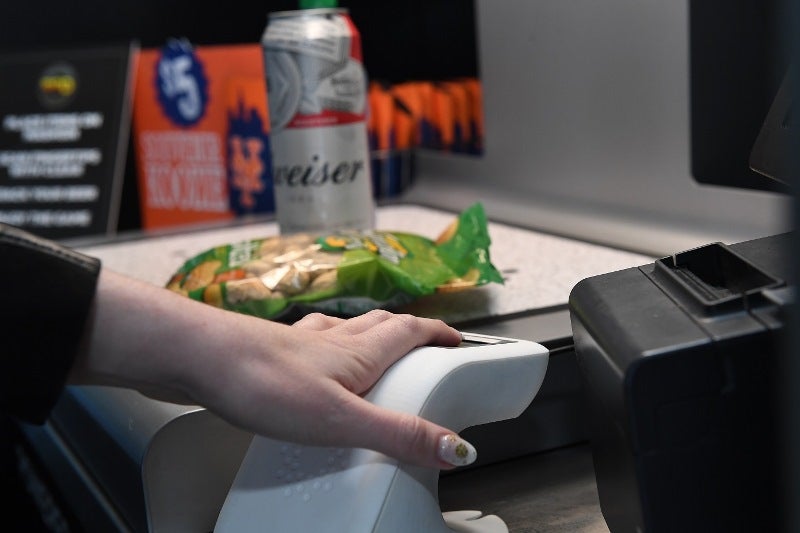 US-based foodservice company Aramark and Major League Baseball team The New York Mets are set to transform the concessions experience at the Citi Field baseball park in New York City (NYC).
Under the partnership, Aramark will pilot Walk Thru Bru express self-checkout kiosks at the baseball park enabling fans to buy snacks and beverages.
Walk Thru Bru is an AI-powered self-checkout kiosk from Mashgin, which is combined with secure identity company Clear's biometric identity platform to enhance the checkout experience of customers.
Aramark's Sports & Entertainment Division president Carl Mittleman said: "As an industry leader, we're continually researching innovative ways to utilise digital technology to create a more streamlined, convenient and frictionless process that allows fans to purchase food faster and get back to their seats.
"The fully-automated self-checkout we're testing with the Mets, Clear and Mashgin is just the latest example of us working to transform the in-venue dining experience and delivering solutions that meet the needs and preferences of our clients and guests."
Mashgin's chief strategy officer Ben Miller said: "Aramark and the Mets are constantly innovating to push the fan experience forward for the loyal fans at Citi Field so we are excited to partner with them to launch this combined offering for the first time in all of sports."
To use the service, customers need to select an item and place it on the Mashgin unit for scanning, and complete the transaction by placing fingers on the fingerprint reader, which will allow the kiosk to debit the amount from the credit card on file.
Clear's technology in the kiosk will also verify customers' legal drinking age while buying any alcoholic beverage.
The kiosk is located behind Section 130, and will serve Clear members at all remaining home games this regular season.
For customers without Clear membership, the company's Ambassadors will help them with to enrol for the service onsite.
Last month, Aramark received a contract to manage food and beverage services at Harbor Yard Amphitheater (HYA) in Bridgeport, Connecticut.