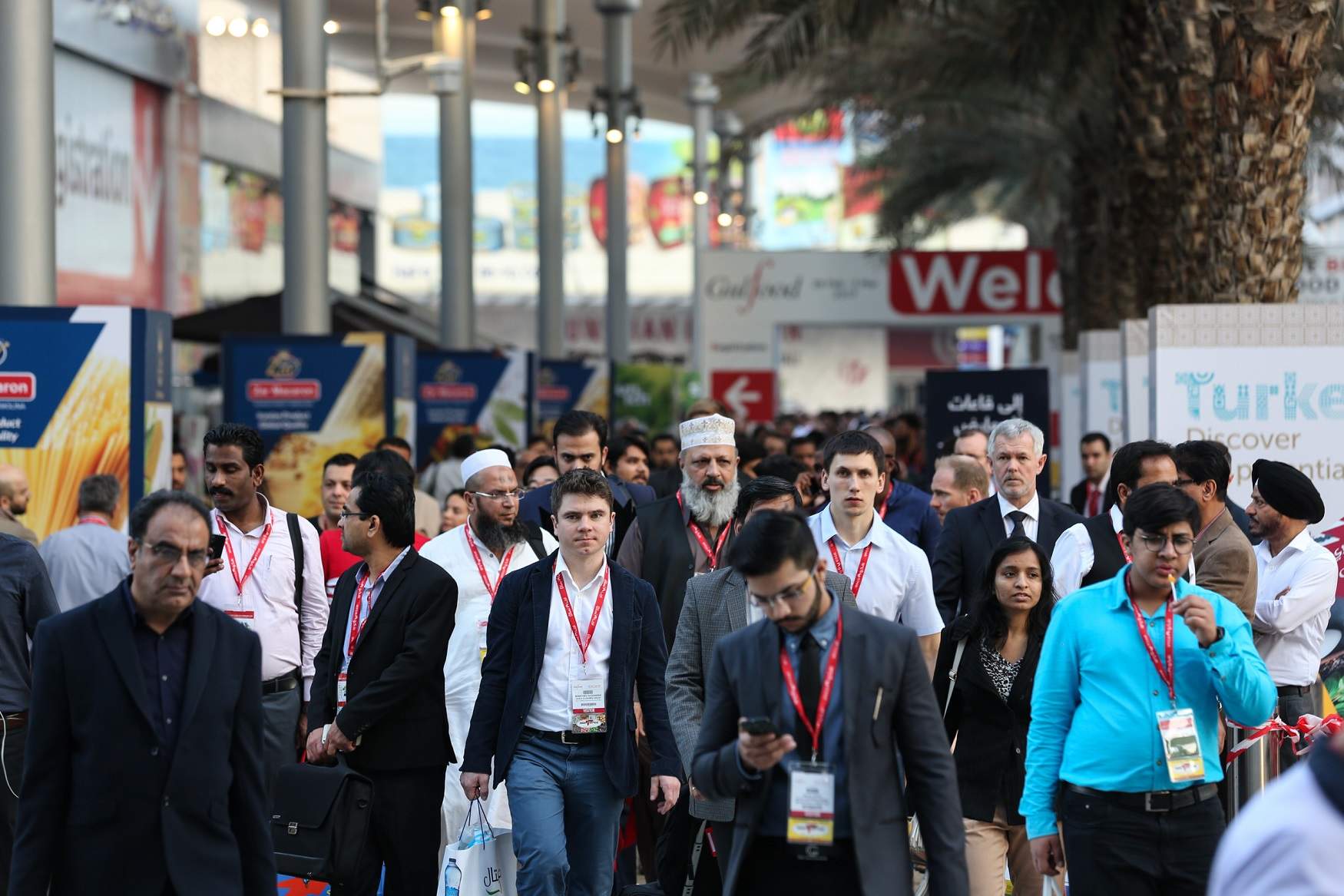 The Middle East and Africa (MEA) will deliver the strongest regional growth for the international food and beverage industry, with Asia Pacific also holding 'enticing' prospects, according to the newly-released Gulfood Global Industry Outlook Report.
The report follows a Euromonitor International market study based on official published sources and trade surveys with local and global manufacturers, distributors, trade associations and government entities. The report cites high birth rates, rapidly expanding cities and growing employment as key factors behind the high potential in MEA and Asia Pacific, where combined consumer spend in the food beverage sector is forecast to rise to 60% of global expenditure by 2030, up from 53% today.
"With greater distribution of wealth, growing economic and political stability and rapidly developing infrastructure, consumers have greater access to a wider range of foods and beverages," says the report, which adds that despite lower growth rates, the sheer size of the Asia Pacific population and disposable income growth "also offers an enticing growth market in all categories."
The independent report is commissioned by Dubai World Trade Centre (DWTC) for the 23rd edition of Gulfood 2018, the world's largest annual food and beverage trade event which runs at DWTC.
"The findings show that with a rapidly growing and highly urbanised population, demand across the globe for processed and packaged food and beverages is set to increase," explained Trixie LohMirmand, senior vice president, exhibitions & events, DWTC. "Yet while there's more consumers to go around, overall consumer spending is set to drop from 8.5% of GDP to 8.0% by 2030 as products become relatively more affordable and make up a smaller proportion of overall consumer spending."
The report highlights changing consumer patterns across geographies and age demographics. "It is essential reading for companies of all shape and size operating across the entire food and beverage industry eco-system," explained LohMirmand. "Detailing trends, challenges and opportunities, the report identifies an industry entering a massive transformational era with innovation on product, production, packaging and delivery in the vanguard.
"As can be tracked annually at Gulfood, consumers are actively transitioning to healthier, more adventurous foods and beverages while still looking for convenient packaging and product delivery. Internet buying is also changing product delivery not just for home-delivery but also in terms of access to local brands and short order supply."
As the fastest-growing consumer drivers in Sub-Saharan Africa, Asia Pacific and Latin America, the report highlights urban millennials' greater buying power and preferences for convenience products. "Conversely, this group is equally conscious of their health, nutrition and diets so producers have to innovative to meet this balancing demand," said LohMirmand.
Foodservice consumption continues to rise as the presence of food industry products and services in all retail channels increases. Convenience stores and forecourt retailers are now competing with traditional foodservice outlets, while in less affluent markets street stalls and kiosks offer cheaper alternatives with modern equipment improving the quality and range of products on offer.