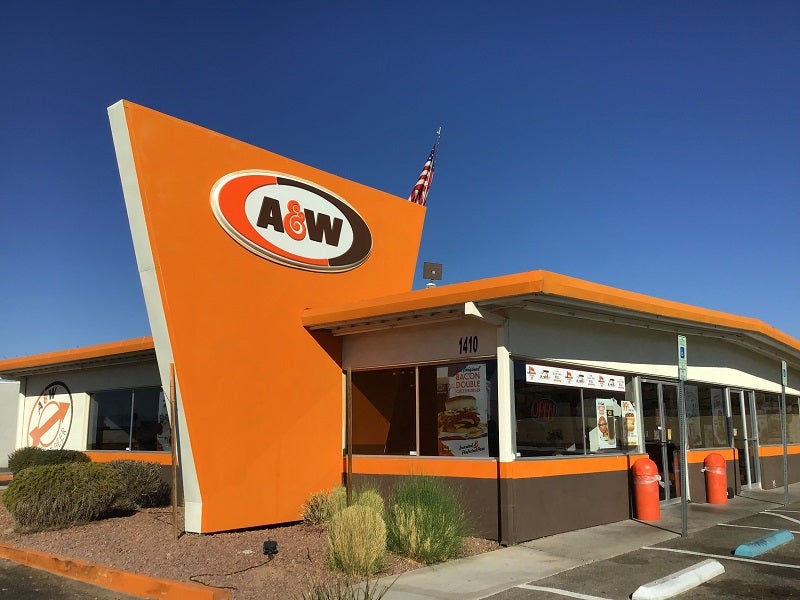 US-based A&W Restaurants is set to further expand its footprint across the country with the opening of new franchised restaurants in Charlotte, North Carolina; Las Vegas, Nevada; and St. Louis, Missouri.
The fast-food restaurant company has signed agreements for nine new franchise restaurants across the US this year.
It has executed an agreement with real estate developers Mike Swecker and Alan Perlmutter for opening five restaurants in Clark County, Nevada. The restaurants will be opened in Las Vegas, Henderson and other cities.
A&W Restaurants has also signed agreements with multi-unit restaurant operators Ronald and Nadyne Jennings for three locations in the Gastonia and Kings Mountain areas of North Carolina as well as the Rock Hill region in South Carolina.
St. Louis-area franchisees Jim Sill and Jim Sprick will further expand their A&W portfolio with the conversion of a former McDonald's in Arnold, Missouri. They are currently converting a former bank building in Belleville, Illinois, which will be their eighth A&W location.
A&W Restaurants CEO Kevin Bazner said: "Both new and current franchisees recognize A&W offers a unique opportunity.
"A&W is amazingly popular with consumers, and the concept is extremely well suited to conversions and c-stores, which make getting a location up and running faster and more cost-effective."
All of the new A&W locations will feature a single brand and benefit from drive-thrus.
The company is also exploring additional sites for opening restaurants, which will include a mix of conversions, c-stores and new constructions.
A&W has more than 900 locations in the US and Asia.
In November 2019, A&W announced the expansion of its portfolio with a new national education centre and prototype restaurant in Richmond, Kentucky.