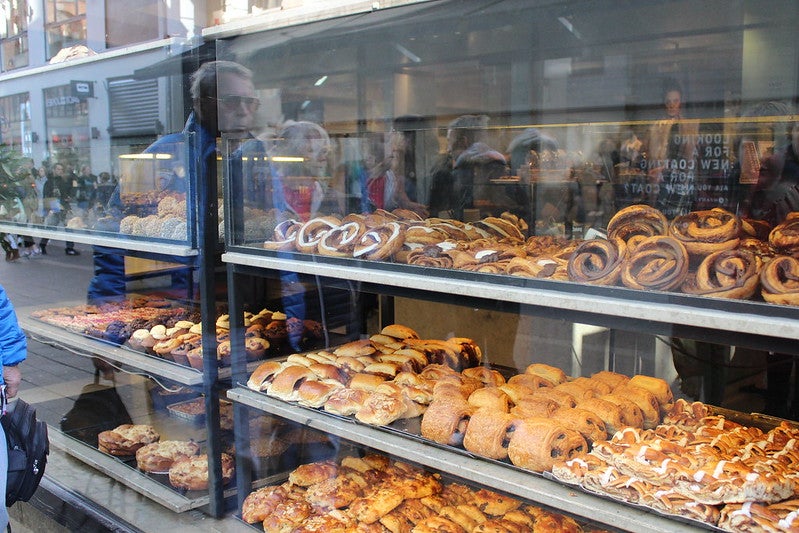 The popularity of sweet and savoury bakery products in the UK is bolstering the foodservice industry's otherwise flat out-of-home (OOH) sector, according to global information company The NPD Group's new Bakery Tracker Service.
The UK's OOH, or eat out, market seen the slowest growth out of the top five European markets: France, Italy, Spain, Germany and Great Britain, with overall OOH visits up just 0.3% for the year ending September 2019 and down 0.3% for 2018.
However, NOD's figures found that consumer visits to foodservice sectors that specifically include bakery products have increased for three years in a row. With a growth of 3.5% for the year ending September 2019, bakeries are driving more consumers to struggling UK high streets and shopping centres.
Bakery now represents over 21% of all OOH servings in the UK, with bakery servings increasing by 2.5% to 6.2 billion in September 2019. Bakeries are increasing across the UK, and are found in quick-service restaurants, supermarkets, pubs, airports, railway stations and petrol stations.
The report found that savoury products are more popular for the working consumer and sweet products are seen as a treat when consumers are out socialising. Consumers wanting to eat lighter or healthier OOH products drive 300 million visits to bakeries and £500m of spending.
New concepts and innovations including vegan and artisan options in bakeries will see the bakery industry continue to develop. NPD's outlook for the foodservice industry predicts bakery visits will increase by 10% with savoury products increasing visits by 12% and sweet products increasing visits by 8% by 2022.
NPD Group foodservice insights manager Peter Linden said: "Bakery is outperforming the total eat-out market in Britain for three key reasons. First, breakfast-on-the-go is popular with consumers who want baked products such as croissants or savoury baps for their first meal of the day. Second, bakery taps into the fast growth in delivery, drive-thru and work-related food-to-go purchases – the 'off-premise' side of the industry that is growing seven times faster than –on-premise'. Third, sandwiches and wraps meet the need for convenience and represent an affordable way of buying quality, variety and often healthier bakery options."