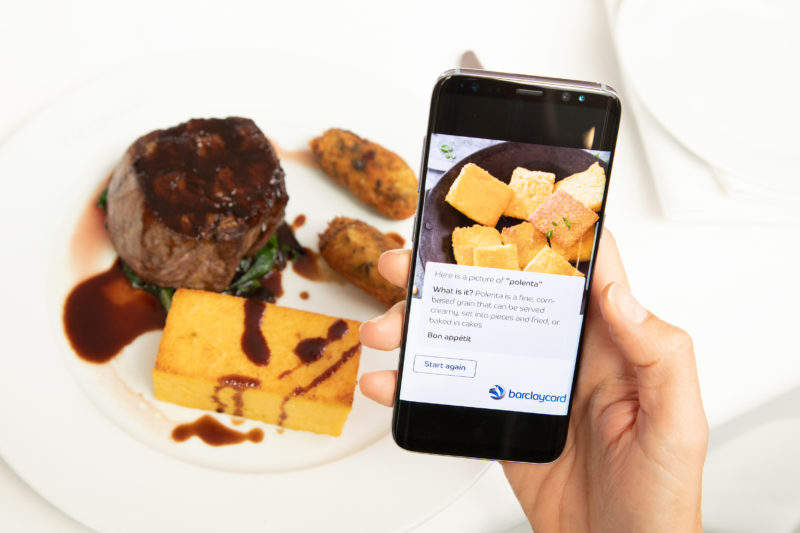 Nearly a quarter of diners have left a restaurant due to unfamiliar or confusing dishes, according to research from Barclaycard, which is testing a 'Transplater' app to help.
The 'Food for Thought' report highlights that 91% of diners often do not recognise items on menus, while 40% argue fewer dishes would be refused if restaurant menus added additional explanations of the ingredients.
On the back of these findings, Barclaycard is trialling a new app that could help diners translate unknown ingredients on menus. The multinational payment services provider is currently testing the 'Transplater' app with London-based casual dining restaurant Fredrick's.
Diners can take pictures of unknown ingredients using the app, which then provides images and descriptions of the ingredients.
Barclaycard payment solutions director Kirsty Morris said in a statement today: "We know that restaurateurs pour their heart and soul into creating new and exciting dishes, but it's clear diners can be put off by the embarrassment of having to ask what certain ingredients are. This is why we have developed a prototype app that restaurants could adopt to help diners feel more confident in their menu choices.
"We are always looking for new ways to help both merchants and consumers, whether that's allowing diners to skip the wait for the bill with Dine & Dash, or shopping without visiting a checkout with Grab & Go. We hope that our research and Transplater will provide valuable insights to help restaurateurs create the best dining experience possible for their customers."
The research also revealed that 55% of restaurant-goers have been 'disappointed' with dishes looking different from what they had expected.
A quarter of diners admitted to being too embarrassed to ask waiting staff for assistance with unfamiliar ingredients and only 10% could identify each ingredient listed on a restaurant menu when eating out.
Fredrick's owner Matt Segal said: "Our customers welcome trying new and varied dishes so we frequently introduce interesting ingredients while ensuring classic favourites that they know and love are also on the menu.
"We're very excited to test Transplater, it would be a great innovation to see in the future to encourage customers to be more adventurous when ordering and try different foods. It would be a menu winner for us."