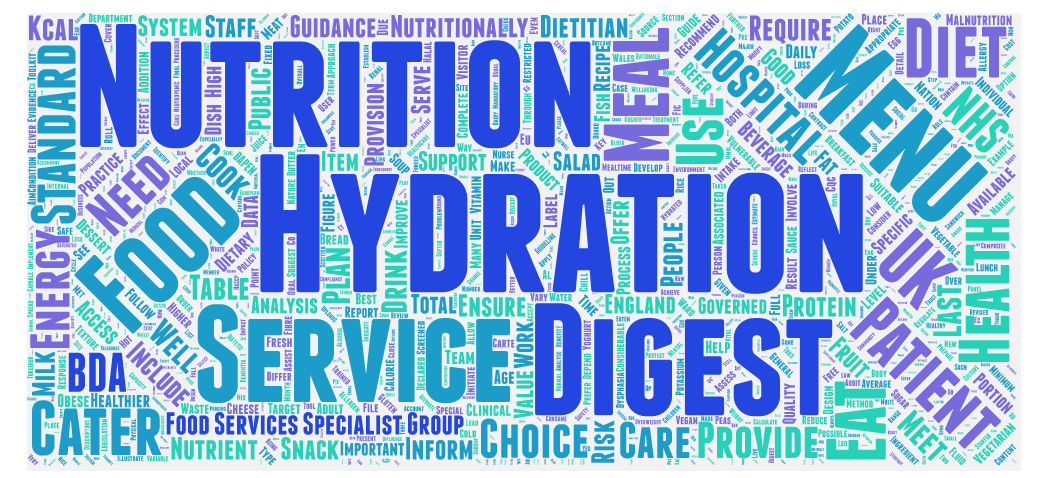 The British Dietetic Association (BDA) launched the second edition of its Nutrition and Hydration Digest at an event in London last Wednesday (1 November), having updated guidance around the provision of hospital food in collaboration with the catering industry.
The document, which has been "significantly revised and updated," includes key changes about the latest Hospital Food Standards and working as the 'Power of Three' – a campaign brining together catering (the Hospital Caterers Association), dietetics (the BDA) and nursing (the National Nutrition Nurses Group) to "help improve nutritional outcomes for patients."
Having "significantly extended" advice on special diets, the second edition provides information about diets for "cultural and religious reasons" as well as specialist diets such as FODMAP (fermentable, oligosaccharides, disaccharides, monosaccharides and polyols).
Dietitian Helen Ream, who led on the update of the guidance, said: "Good nutrition and hydration are essential for patients in hospital. The newly updated Digest clearly sets out how hospitals should go about ensuring they can provide appetising and nutritious food for patients.
"At its heart, it recognises that food that isn't eaten has no nutritional value, so it is important that hospitals invest properly in their nutrition and hydration services, including ensuring that dietitians have a central role."
Phil Shelley, immediate past chair of the HCA, added: "The BDA Digest is an extremely valuable piece of work, helping to put best-in-class nutritional care front and centre. The HCA is delighted to have supported the BDA Foodservice Group on this project and help take us all one step further forward in bringing healthcare catering closer with clinical care."
According to the BDA, "just over half of hospitals in England are currently fully complying with the guidance set out within the Digest… The BDA will continue to work with the Hospital Catering Association and others to ensure that this guidance is eventually followed in all hospitals, to ensure patients receive the best nutritional care."