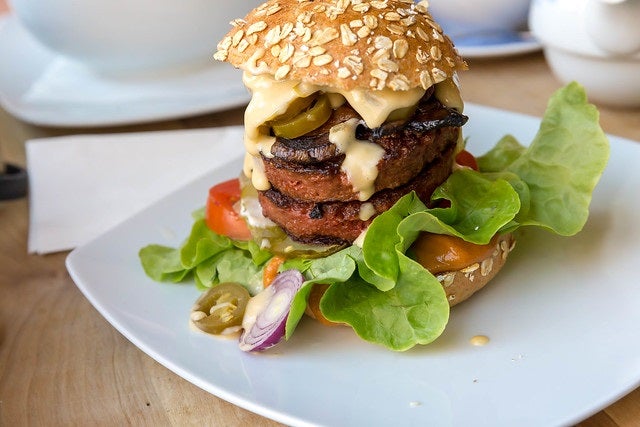 Plant-based meat substitute producer Beyond Meat has reported an increase in net revenue of 287% from $17.4m to $67.3m year-on-year for its second-quarter results ending 29 June 2019.
Gross profit increased to $22.7m from $2.6m due to an increase in the amount of products sold leading to operating leverage and improvements in production efficiency, as well more gross revenue coming from its fresh platform.
The company saw an income of $2.2m from operations for 2019 compared with a $7.3m loss from operations in the previous year. The improvement was driven by a year-on-year increase in net revenues, which resulted in an increase in gross profit, as well as the continued investment in innovation and marketing capabilities supporting the increase in income from operations.
Beyond Meat CEO and president Ethan Brown said: "We are very pleased with our second-quarter results, which reflect continued strength across our business as evidenced by new foodservice partnerships, expanded distribution in domestic retail channels, and accelerating expansion in our international markets. We believe our positive momentum continues to demonstrate mainstream consumers' growing desire for plant-based meat products both domestically and abroad.
"Looking ahead, we will continue to prioritise efforts to increase our brand awareness, expand our distribution channels, launch new innovative products, and invest in our infrastructure and internal capabilities in order to deliver against the robust demand we are seeing across our business."
Adjusted EBITDA also saw an improvement to $6.9m for 2019 compared with a loss of $5.6m for the same period in 2018.
Beyond Meat chief financial officer and treasurer Mark Nelson said: "We are pleased with the positive level of Adjusted EBITDA we achieved in the second quarter. The early benefits we are seeing on cost productivity across our supply chain and manufacturing network, in conjunction with solid demand through our customer partnerships, have helped deliver these strong gross margin and operating margin results."
Beyond Meat expects its full-year results for 2019 to surpass $240m in net revenues and for adjusted EBITDA to be positive compared to previous expectations to break-even.