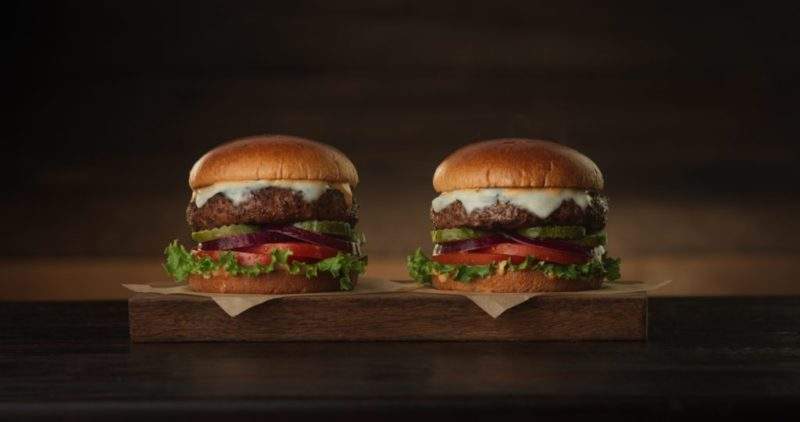 Plant-based meat substitute producer Beyond Meat is bringing its Beyond Burger to the UK for the first time as part of its global expansion plan.
In a deal signed with The Authentic Food Co (TAFC), the meat substitute, which doesn't contain soy or gluten, will be available to UK foodservice companies and retailers.
Beyond Meat CEO and founder Ethan Brown told FoodBev Media: "At Beyond Meat, we're dedicated to perfectly building meat from plants. By creating great tasting products that are better for people and the planet, we are enabling consumers to eat more of the things they love, not less.
"The partnership with The Authentic Food Co is an exciting opportunity for us to bring our flagship product, the Beyond Burger, to consumers across the pond."
Recently, Beyond Meat announced an "extensive global expansion" with plans to make its burger available across six continents this summer in partnership with leading distribution and foodservice companies.
The company plans to enter over 50 countries, including Germany, Canada, Australia, Mexico, Chile, Israel, South Africa and Korea.
Brown said: "The company has found extensive success in the US market, doubling sales in 2017 and increasing distribution of its portfolio to more than 27,000 grocery stores and restaurants.
"Reflecting rapid demand growth in the United States and sustained interest from international markets, we've taken steps to significantly increase our production capacity. These additions make it possible for us to support international launches, building upon the successful 2017 introduction of the Beyond Burger in Hong Kong."
Since its launch two years ago, Beyond Meat has sold over 13 million of its burgers in 15,000 restaurants and grocery stores across the US.