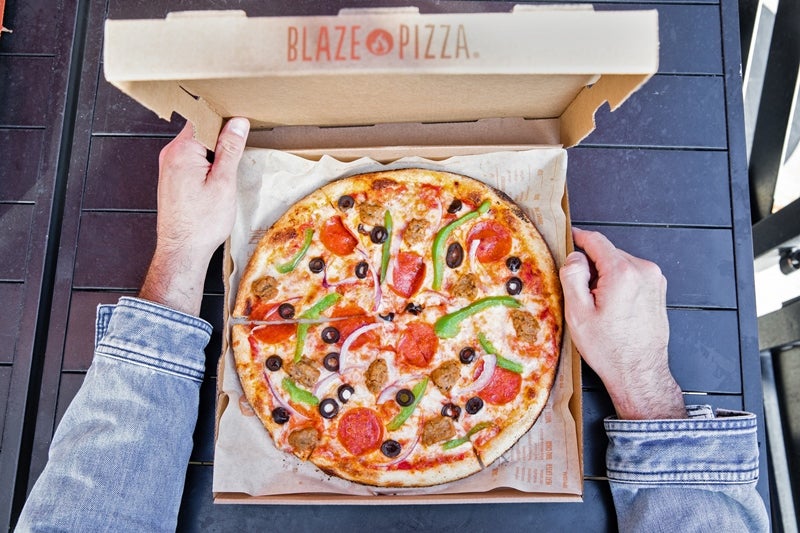 US-based Blaze Fast Fire'd Pizza is set to expand its presence with the opening of a new kitchen restaurant on 107 Ferrari Ranch Road in Lincoln Crossing, Northern California.
Scheduled to open on 4 July, the new restaurant is located on a 2,100ft² space and can accommodate 38 guests. It will also feature an exterior patio.
The company expects to create 50 jobs locally at the new restaurant.
Blaze Pizza president and CEO Jim Mizes said: "Our mission at Blaze is really simple – we're taking pizza back to its roots. By making dough in-house, using carefully sourced ingredients, and cooking by fire, we're giving guests a great way to enjoy artisanal pizza without the wait. It's changing the way people think about and eat pizza."
According to the company, each of its restaurants features an interactive open kitchen enabling customers to create personal signature pizzas by customising the restaurant menu. Each pizza feature all-natural meats and vegetables as ingredients.
On 27 June, the artisanal pizza chain opened a 2,800ftft² kitchen restaurant on 1701 Shoremeade Road near Greenwise Market in Mt. Pleasant, South Carolina. The restaurant can accommodate 80 guests and features a shared exterior patio.
The local restaurant is looking forward to building roots with the Lincoln community and has developed a turnkey in-restaurant fundraiser programme that returns 20% of an event's proceeds back to local organizations.
In February this year, Blaze Pizza started testing 14in pizzas at nine restaurants in California and Nevada. The decision is expected to grow its digital delivery and carryout business.
The pizzas are offered in a range of variants, including Build-Your-Own, Meat Eater, Green Stripe, Veg Out, BBQ CHKN, and Red Vine.