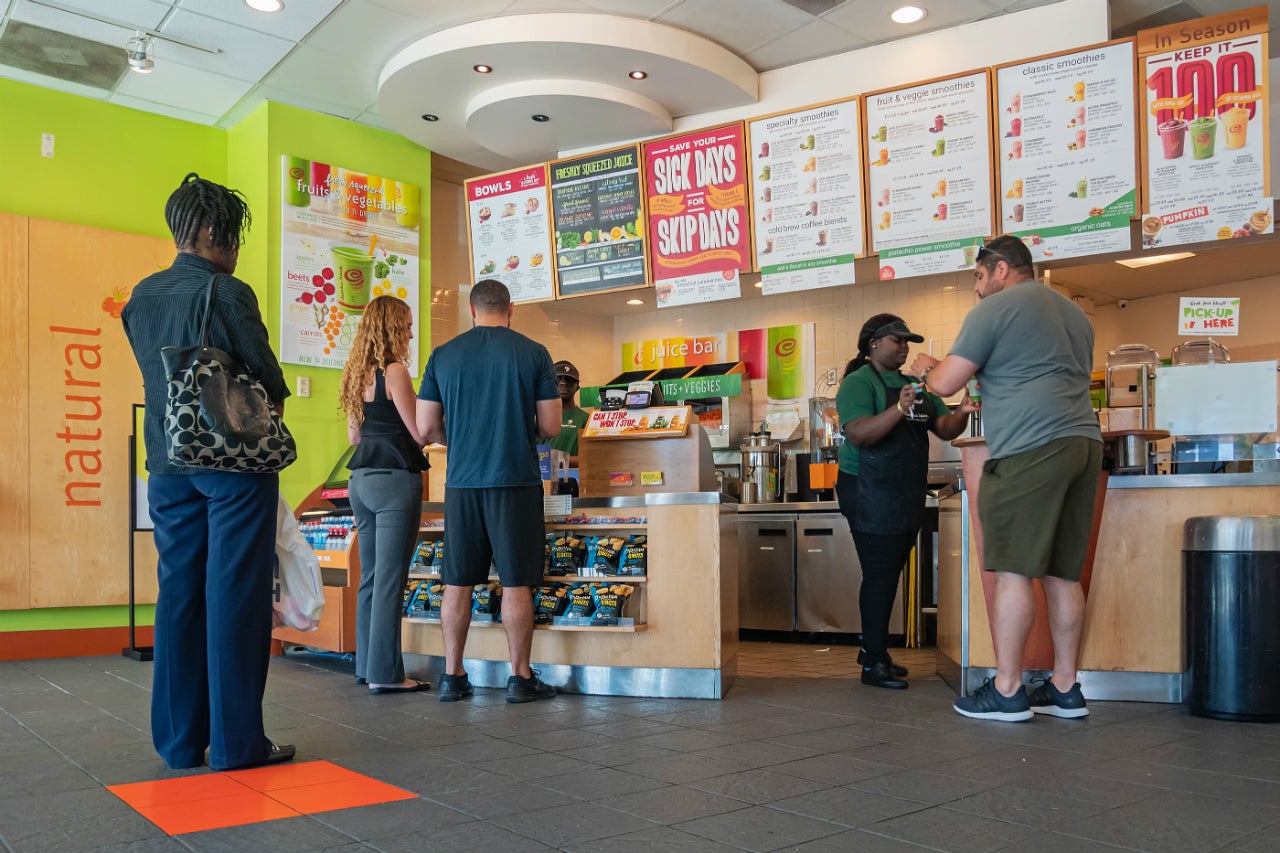 Blendid has partnered with smoothie chain Jamba to launch a co-branded location at Walmart in California, US.
Named Jamba by Blendid, the new location will offer 'plant-forward' Blendid smoothies, personalised Jamba and Blendid smoothies inspired by flavours found at Jamba.
In 2018, Food robotics operator 6d bytes launched Blendid to assist foodservice companies in preparing healthy blends.
Its platform uses machine learning, robotics, and artificial intelligence (AI) to deliver on-demand food options that are customised to suit the taste preferences of customers.
Blendid's proprietary food operating system is designed to process orders and payment, and measure and dispense ingredients for customised drinks, blends, and pours.
The process is fully contactless from order to pick-up.
Blendid CEO and co-founder Vipin Jain said: "Blendid is on a mission to make delicious and customised food accessible to all using robotics and AI. Launching our first Jamba by Blendid kiosk further expands our goals and accessibility."
Blendid's contactless kiosk consists of a robotic arm, blenders, a refrigeration system, and several dispensers that store and deliver a range of ingredients, including solids, liquids, and superfood boosts.
According to the companies, the Jamba by Blendid system can serve a fresh smoothie in under three minutes.
Furthermore, the kiosk will be able to process up to 45 drinks an hour with nine drinks processed simultaneously.
Jamba president Geoff Henry said: "Jamba by Blendid is yet another way technology can help us deliver on guest needs. We see an opportunity to get Jamba into more locations, make it even more accessible, and create solutions where our team members can leverage the latest in technology to efficiently serve our guests.
"We look forward to working with the Blendid team to gain a better understanding of the role robotic kiosks could play in our brand and how our guests respond to this new experience."
In 2018, Jamba Juice was acquired by Focus Brands in a transaction valued at approximately $200m.