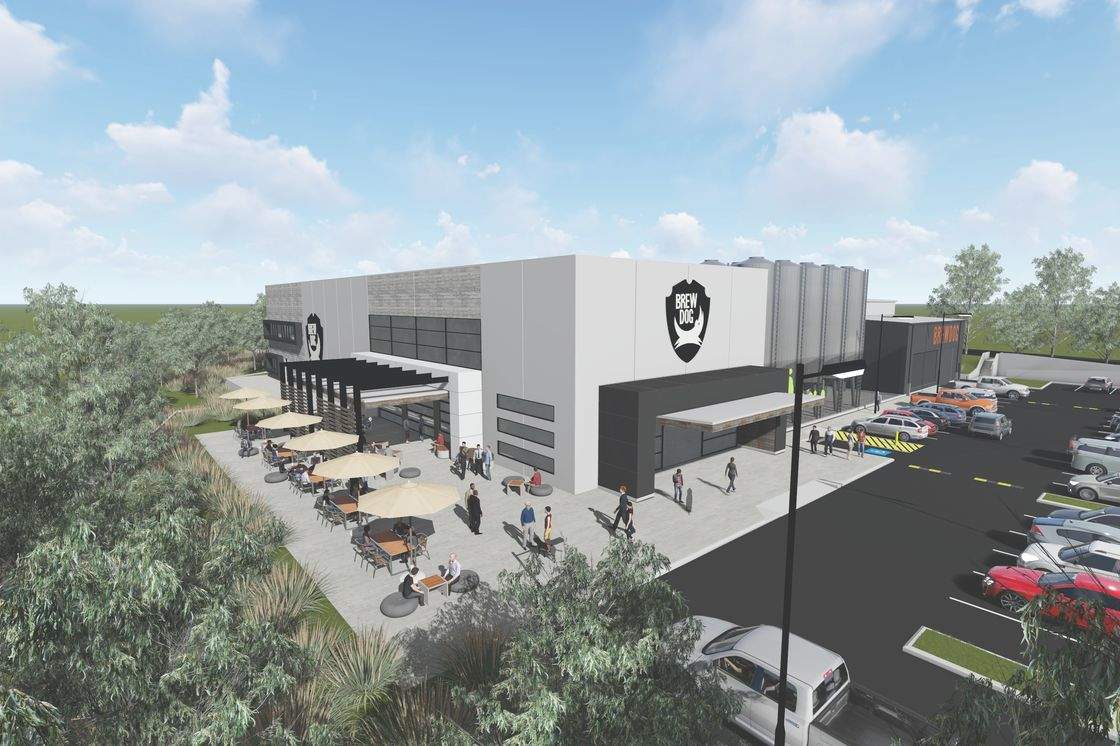 Scottish craft brewer BrewDog will make its Oz debut this summer, having announced plans today (6 February) to open a new $30 million brewery, restaurant, taproom and visitor centre in Brisbane.
Set to become its Australian headquarters, the new site will feature a 50hl, 3,000 sq. m. brewing and canning facility, restaurant, taproom and visitor centre, and will begin construction in the second half of 2018 with beers due to roll out in early 2019.
The decision comes following numerous company scouting trips, meetings and feasibility studies to the Queensland capital, who has "long been impressed by the passion and knowledge of the Australian craft beer community."
Director of BrewDog Australia, Zarah Prior, said: "We (BrewDog) have been so humbled by the support from local businesses as well as the local community, who have shown a real passion for BrewDog to call Brissie home.
"It's a city that is on the brink of some incredible growth, and we can't wait to be a part of that. There are tonnes of amazing local breweries that we're looking forward to working alongside and collaborating with.
"From local brewing pioneers Green Beacon and Newstead, through to up-and-coming breweries like our mates at Range Brewing. We are hugely appreciative of the support that we received from Brisbane Marketing, Austrade, and the Queensland Government – all of whom played a role in sealing the deal for Brisbane."
Minister for state development, manufacturing, infrastructure and panning, Cameron Dick, added: "BrewDog's choice of Brisbane over other interstate locations to open its first brewery outside of the UK and the US is a vote of confidence in our state, from one of the world's most successful independent breweries."
"Looking forward to becoming a part of the vibrant beer scene that already exists in Queensland's capital city," BrewDog said its launch is expected to generate 150 jobs in the Brisbane area over the next 5 years with head of production recruitment to begin soon.
BrewDog co-founder James Watt concluded: "Australians are some of the most passionate and informed beer drinkers on the planet. The encouragement I received from the craft beer movement during my last visit in the country blew me away.
"I'm glad our Australian fans at home and in the diaspora were relentless in pushing for a brewery, and I look forward to sharing my first can of Aussie brewed Punk IPA with them!"