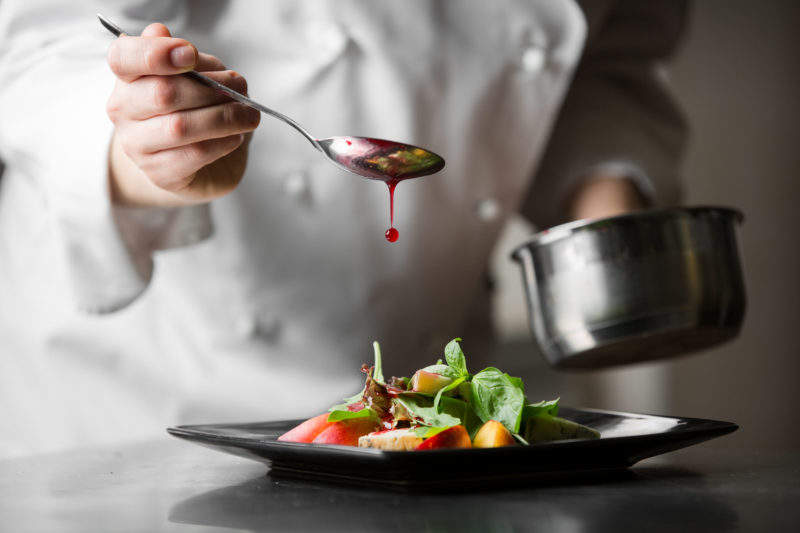 Chef Angela Hartnett yesterday (14 January) told BBC Radio's Dessert Island Discs that Britain does not have a "food culture," claiming that only "people who have money can afford good food."
Speaking to presenter Kirsty Young, Hartnett recognised that "people don't have the time to shop and the time to cook," and that despite "everyone saying we're a more unhealthy nation than ever," we're not doing "anything about it."
She continued: "I don't think we're like the Italians or the Spanish, where everyone from the person who lives in one flat (to the) villa will go and buy a chicken and everyone can afford that chicken. Our food culture is about money. People who have money can afford good food in this country.
"When you haven't got any money (and) you're living on a low income, to patronise and sit there and say, 'You've got to have an organic chicken' is wrong.
"We've lost home economics in a lot of schools. People aren't taught to shop. People don't have the time to shop and the time to cook. Everyone says we're a more unhealthy nation than ever and yet we're not doing anything about it."
Reminiscing on her childhood, Hartnett also address the issue of food waste, which she said she is passionate about: "We're a bit lazy like that these days. I remember my grandmother – you went into her fridge, everything was covered with a saucer, she threw nothing away."
Having started her career learning to make bread and pasta with her Italian grandmother, Hartnett then trained under Gordon Ramsay before opening her own restaurant, Murano, in London in 2008. While she's surprised at how much the trade has changed since she started – never imagining that people would one day would be "fighting to get into (the industry)" – she's "very happy" with how her career has worked out.