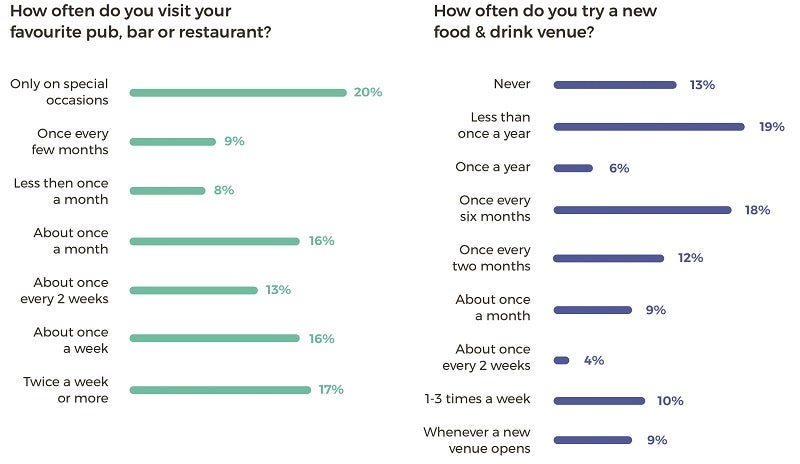 British people only try new food and drink venues one to two times a year, according to UK hospitality Wi-Fi provider BLACKBX.
The company surveyed 2,000 British residents about their habits of going out to pubs, bars, cafés and restaurants found many were stuck in a routine.
More than a third of respondents said they only try new venues to eat or drink less than once a year, with the majority only trying a new venue every six months or less. One in five people said they only go to their favourite venue on special occasions.
Being given a promotional deal or recommendations for new venues made 50% of respondents try a new venue, with 36% of people saying they had left reviews for their favourite restaurant and 35% had left a review for their least favourite eating experience.
BLACKBX CEO and founder Patrick Clover said: "On the whole, people are rarely as brave or adventurous as they'd like to think we are all creatures of habit. People spend their entire lives going to the same venues over and over again out of routine, yet many are desperate to break the cycle. Thankfully all it takes is the right promotion, a good review or a suggestion from a friend and even the most unadventurous people will brave new experiences.
"Being connected at all times has become part and parcel of modern life, and that includes drinks after work, big nights out and even dates. People want to stay connected, share their lives with others on social media and need their phones to use services like Uber to get them to and from their chosen venues."