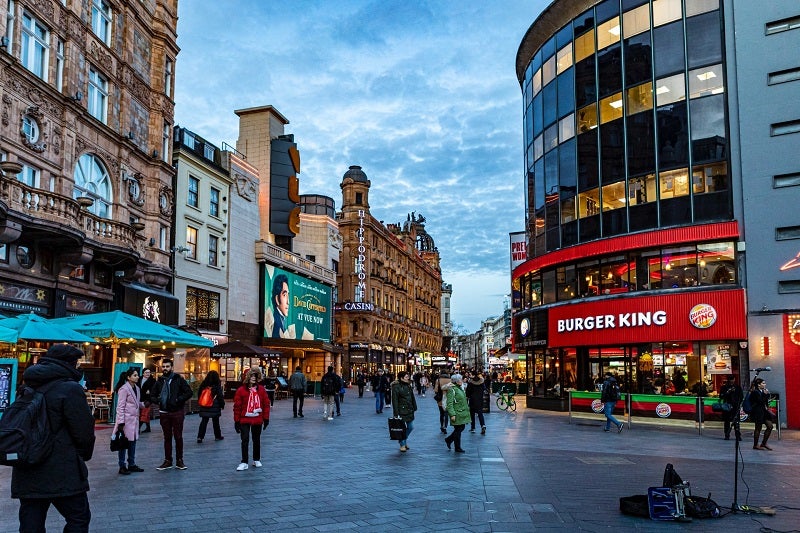 Fast food hamburger chain Burger King has reportedly opened its first delivery-only kitchen in London, UK.
Burger King's entry into delivery-only kitchens comes amid an increase in the demand for home deliveries, which has soared during the coronavirus pandemic.
The hamburger chain entered the new segment by partnering with delivery kitchen business FoodStars, which is backed by former Uber CEO Travis Kalanick.
Established in Kentish Town, north London, Burger King said that its new venture has the potential to reach more than 400,000 customers in the region.
Burger King UK CEO Alasdair Murdoch said: "The opening of the first delivery-only Burger King kitchen marks an expansion of this valued service, which we believe will drive growth.
"We know consumers have found food delivery services to be a real help during these challenging times, and that takeaways have offered some much-needed joy up and down the country."
The fast-food chain said that customers can place their orders from the location through Deliveroo and Just Eat.
Going forward, customers can also place their orders from Uber Eats.
Known for its Whopper, Burger King currently operates nearly 500 restaurants in the UK.
In July 2020, Burger King warned that it could close up to 10% of its outlets in the UK, which could put hundreds of jobs at risk.
Murdoch said that closures could lead to between 800 and 1,600 job cuts.
According to Murdoch, it may have to permanently close these outlets due to the economic damage caused by the pandemic.