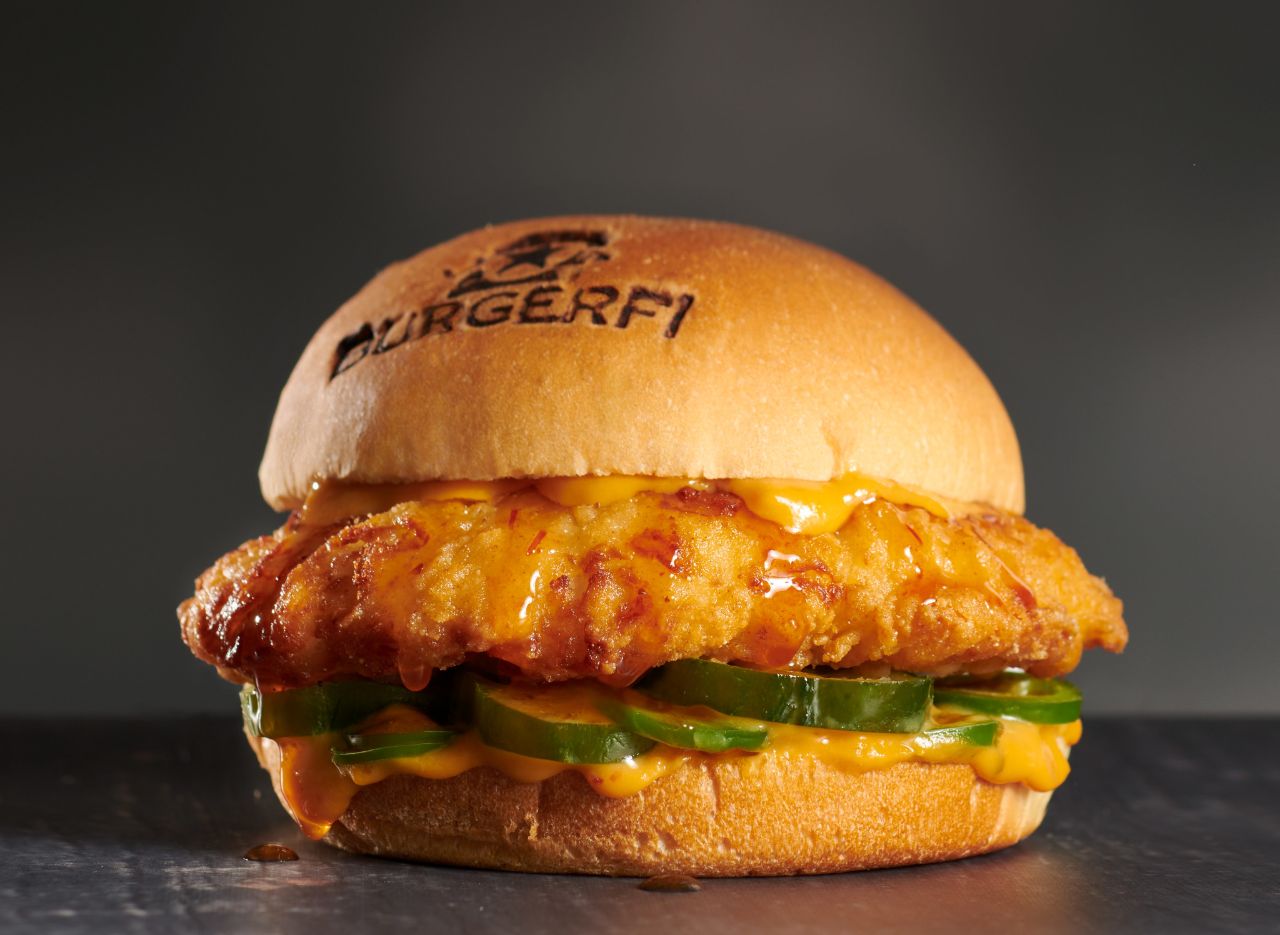 US-based fast casual restaurant chain BurgerFi has expanded its menu with the introduction of a new spicy chicken sandwich.
Called Spicy Fi'ed Chicken Sandwich, it was first made available at all corporate-owned locations by late September and is expected to be offered at all locations throughout the US by the middle of this month.
According to BurgerFi, the sandwich uses a potato bun and all-natural, cage-free, hand-breaded boneless chicken breast from Springer Mountain Farms.
The sandwich is topped with ghost pepper honey, homemade jalapeño-infused pickle chips, spicy mayo and sliced jalapeños.
BurgerFi chief culinary officer Paul Griffin said: "We may be known for our burgers, but we believe our new Spicy Fi'ed Chicken Sandwich can go head-to-head with even the most popular spicy chicken sandwiches out there.
"Our commitment to quality through our NAE programme is what sets us apart from competitors.
"The Spicy Fi'ed Chicken Sandwich is made with cage-free chicken that is American Humane Certified, sourced from family owned Springer Mountain Farms and raised with no hormones and no antibiotics, ever."
Customers can also buy the Spicy Fi'ed Chicken Sandwich online through the BurgerFi app and participating third-party delivery services.
BurgerFi was established in 2011 as a hormone-free and antibiotic-free burger concept. Currently, it has approximately 125 restaurants located in the US and abroad.
Last year, Air Force Services selected BurgerFi as part of its initiative to improve food quality, variety and availability on all its bases across the world.