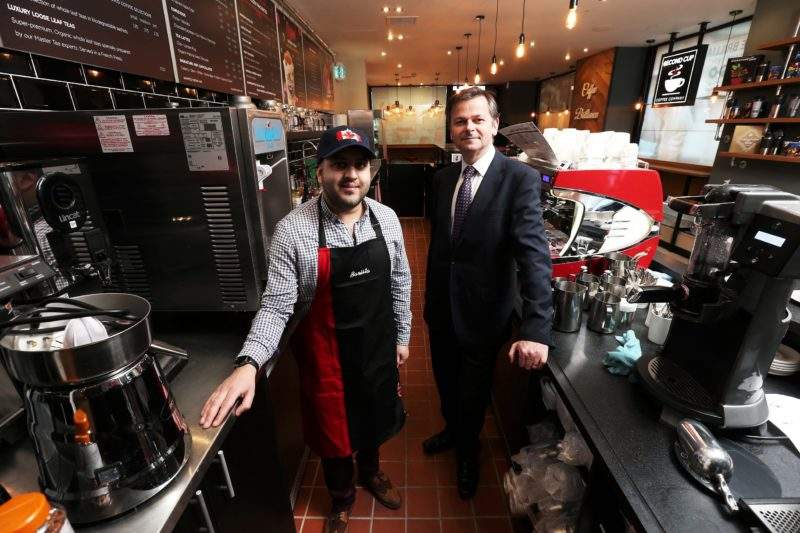 Second Cup café, a speciality coffee chain hailing from Canada, has launched in Southampton after securing a start-up finance package from HSBC.
Navid Hamid, who trades as Jaan Capital Partners Ltd, has opened the new café on 67 Above Bar Street in Southampton, creating 18 new jobs for the local community which include managerial staff and baristas.
The 75-seat café will offer a host of hot and cold drinks, as well as a variety of sandwiches and pastries. The concept uses unique brewing equipment to prepare fresh and custom-made coffee, using sustainably-sourced coffee beans from some of the most socially and environmentally conscious farms around the globe.
Navid Hamid, director of Jaan Captial Partners Ltd, commented: "Launching my first store has been an incredible experience and Peter Verbinnen, my HSBC relationship manager, has made the start-up process incredibly smooth. The Second Cup brand is unique and I can't wait to offer up our delicious coffees, teas and unique beverages to the Southampton community."
Jane Fancy, HSBC's area director for Hampshire and Dorset, added: "Second Cup is passionate about high-quality, responsibly-sourced coffee and organic teas so we were delighted to help Navid bring such a fantastic brand to Southampton for the first time. HSBC has extensive franchise experience so we were able to help Navid get off to a flying start and look forward to supporting him as he looks to grow the franchise."
Second Cup started retailing in specialty coffee in Toronto, Canada, in 1975 and since then has expanded globally to over 33 countries. It currently has nine branches across the UK.