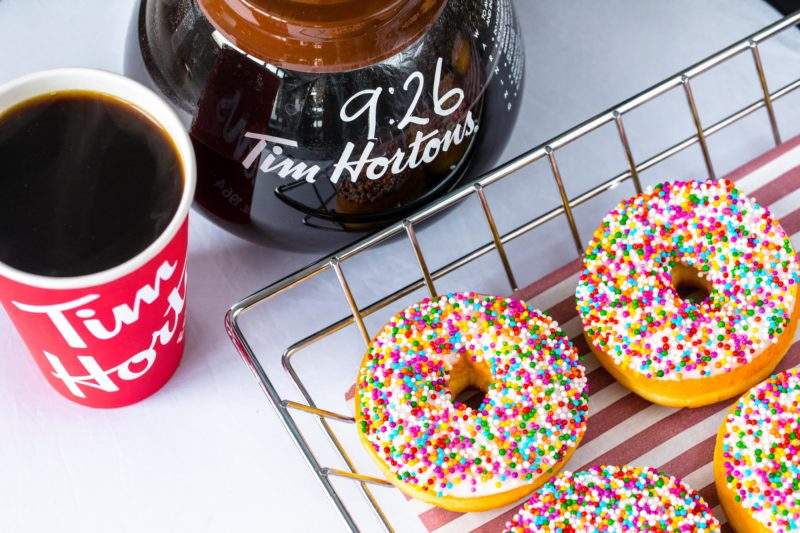 Canadian coffee chain Tim Hortons has unveiled a new restaurant opening opposite Whitworth park on Oxford Road, Manchester on 17 March, at 12pm.
The opening continues the nationwide rollout plan with more locations across the country being revealed over the coming months. Tim Hortons opened its first English Drive Thru on Bury New Road before Christmas.
On launch day, the first 100 people in the queue will be treated to a free lunch combo once the doors open at midday and the first person in the queue will be gifted with a VIP coffee card, entitling them to a year's free coffee.
Tim Hortons was founded by its namesake, a top professional ice hockey player, who wanted to create a space where everyone would feel at home. Now one of Canada's most iconic brands, nearly eight out of 10 cups of coffee sold across Canada are served at Tim Hortons and more than 5.3 million Canadians – approximately 15% of the population – visit the café daily.
Across the UK, Tim Hortons will offer an extensive and varied menu of drinks, which include Tim Hortons signature freshly brewed coffee, espresso-based beverages, hot chocolate, French vanilla and classic frozen iced capp drink, as well as baked goods, breakfast and lunch items made from quality ingredients. Guests can also look forward to Tim Hortons signature Timbits, bite-sized doughnuts which come in a variety of flavours.
Kevin Hydes, chief finance and commercial officer of the Tim Hortons franchise in the UK said: "After experiencing such excitement with our previous store openings, we're delighted to announce our continued expansion in the Manchester area on Oxford Road. We want to invite everyone to come down for a little taste of Canada."