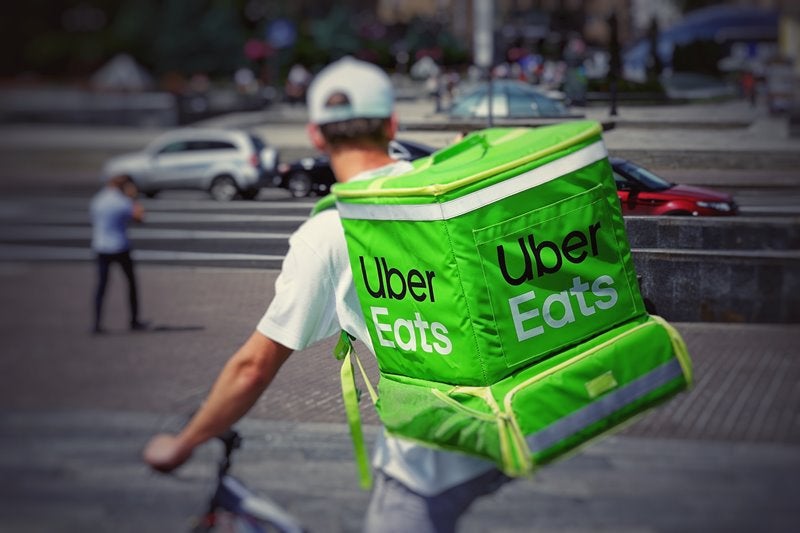 American restaurant chain Carrabba's Italian Grill has partnered with food ordering and delivery platform Uber Eats to serve as its partner for food delivery.
Customers can use the Uber Eats app to place lunch or dinner orders from its restaurants.
Carrabba's Italian Grill president Michael Kappitt said: "Even though families are busier than ever, they still want to sit down together for a warm delicious meal.
"This partnership complements our existing in-house delivery service and gives guests another option to get the homemade flavors of Carrabba's delivered right to their doorstep."
Carrabba's executive chief Jay Smith said: "From our warm, crusty bread with olive oil and fresh herbs for dipping to our famous Chicken Bryan, our made-from-scratch food suits the occasion perfectly."
As part of the deal, the food delivery firm will accommodate lunch orders from participating Carrabba's Italian Grill restaurants, and dinner orders from its company-owned locations.
Participating locations serving dinner orders are located across Arizona, Colorado, Nebraska, Nevada, and Utah.
Customers ordering from these locations will have the option to call a local restaurant to confirm delivery options.
Uber Eats Enterprise Partnerships director Kelly Seeman said: "We are thrilled to be able to offer folks across the U.S. access to their Carrabba's favorites, right at their fingertips through the Uber Eats app.
"We've already seen high demand from our customers, and we look forward to growing this partnership."
Headquartered in Tampa, Florida, Carrabba's offers a range of menu choices such as Chicken Bryan, Pollo Rosa Maria, Wood-Fire Grilled Steak, chops, small plates and Italian Pasta dishes to its customers.
Uber Eats currently offers food delivery services to more than 200,000 restaurants in over 500 cities across 36 countries.
In June this year, Uber Eats partnered with food ordering platform Olo to simplify third-party delivery for restaurants.