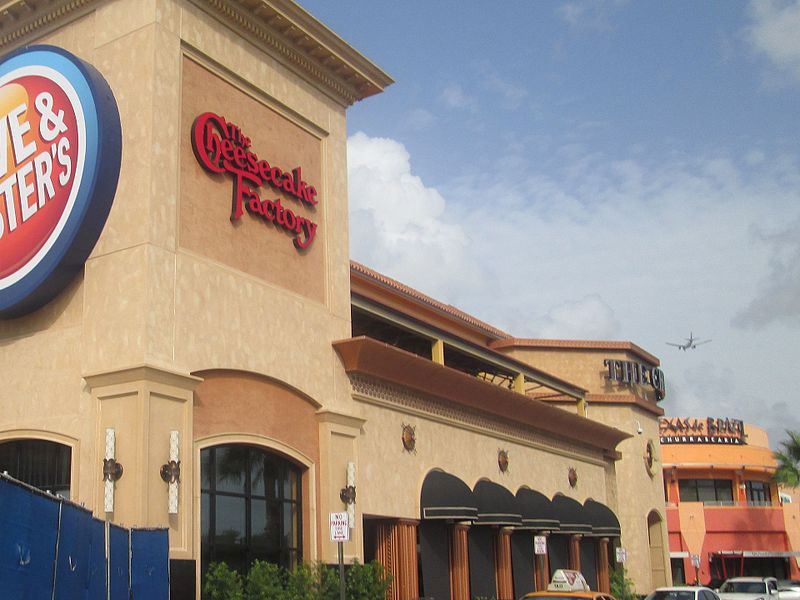 American restaurant company The Cheesecake Factory has expanded its presence in Florida with a new location in Coral Gables.
Located at 2418 Ponce De Leon Boulevard, the design of the new restaurant features limestone floors and custom wood columns, and hand-painted murals, as well as modern lighting.
The restaurant is also equipped with a distinctive and contemporary design.
Prior to opening the new outlet, the former location of Bricktops was under months of exterior and interior renovations.
Construction on the location started in March this year. The Cheesecake Factory staff was also put through training programme last week, reported Gables Insider.
The new Cheesecake Factory restaurant of Coral Gables offers its customers with over 250 menu options that include SkinnyLicious dishes, Saturday and Sunday Brunch, as well as over 50 signature cheesecakes and desserts.
Currently, The Cheesecake Factory owns and operates 293 casual dining restaurants across the US and Canada. It was founded in 1972.
The company's bakery division, which operates two facilities, provides cheesecakes and other baked products to its restaurants, international licensees and third-party bakery customers.
In October, The Cheesecake Factory completed the acquisition of Fox Restaurant Concepts (FRC) for a total consideration of $308m.
The deal involved the acquisition of two brands of FRC that include Flower Child and the remaining stake in North Italia.