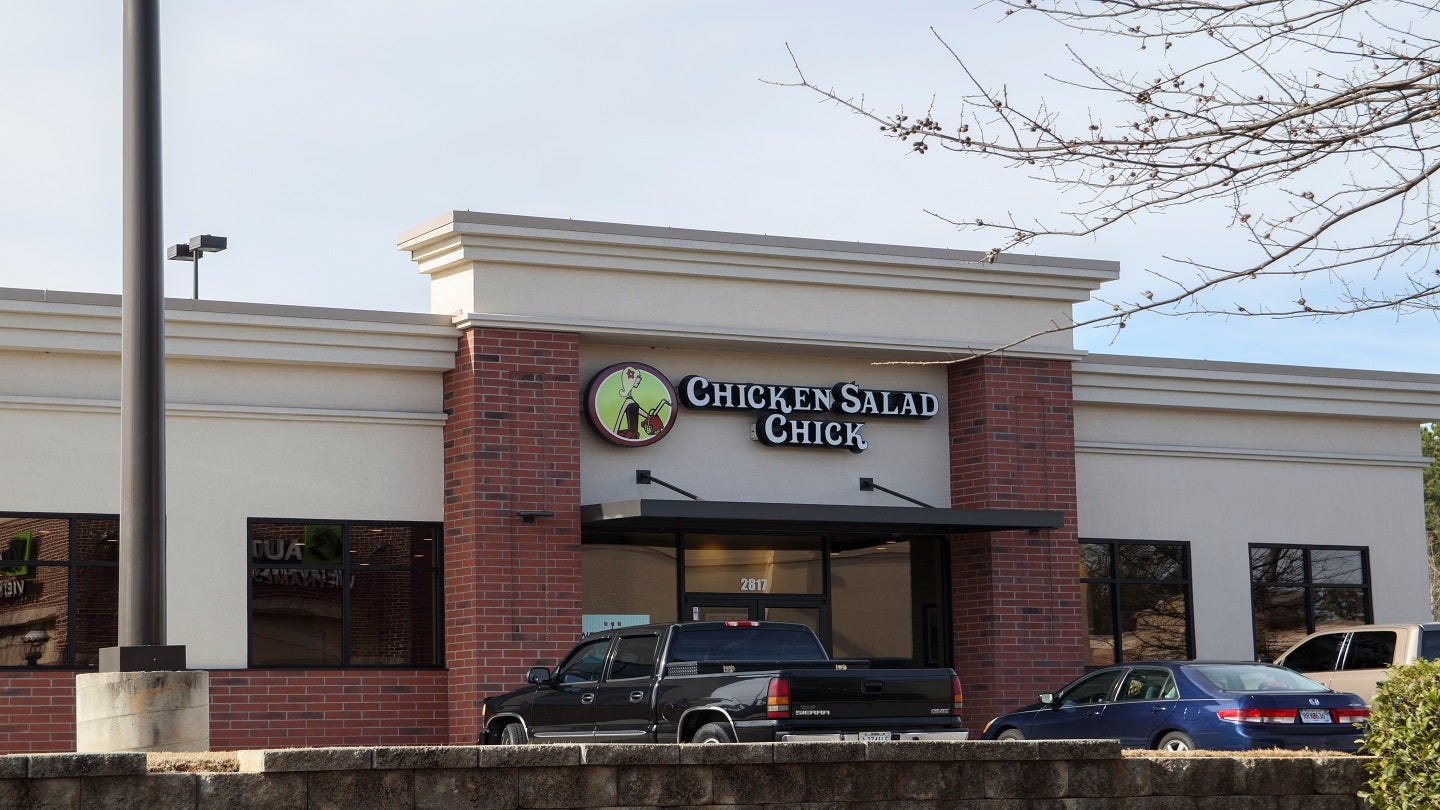 US-based casual restaurant chain Chicken Salad Chick has expanded its presence in Indiana by opening its first store in Fort Wayne.
The new store will be opened at 1715 Apple Glen Boulevard in the Jefferson Pointe Shopping Center on 26 of April.
Fort Wayne restaurant said it would offer the first 100 guests free chicken salad for a year.
Chicken Salad Chick CEO Scott Deviney said: "Our first nine restaurants in Indiana have been so well received by guests, and we look forward to continue growing across the area with our new Fort Wayne location.
"We're excited to serve the Fort Wayne community our made-from-scratch food served with our signature Southern hospitality. With locations in Indianapolis and in the Chicago area, we've been excited to come to Fort Wayne for quite some time."
The restaurant brand offers a wide range of chicken salad recipes and signature chicken salad flavours, as well as other menu items such as fresh salads, sides, soups and full-service catering.
Chicken Salad Chick currently has nine restaurants in Indiana located at Bloomington, Fishers, Whitestown and Carmel.
Earlier this month, Chicken Salad Chick announced the opening of a new restaurant in Leland, North Carolina.
The new restaurant is located in the Olde Waterford Way shopping centre and features a drive-thru facility and a patio.