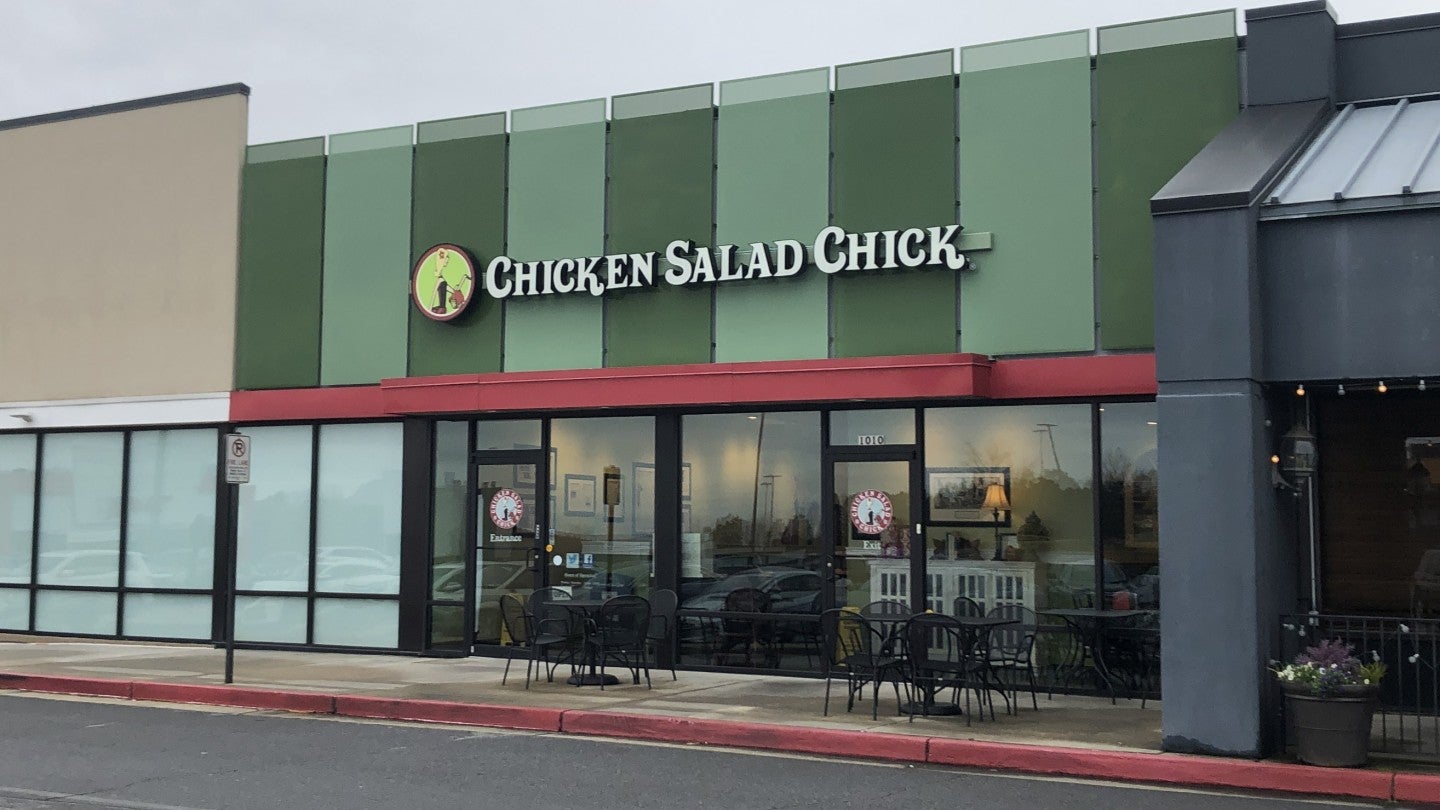 US-based fast casual restaurant chain Chicken Salad Chick is set to open a new restaurant in Tyler, Texas.
The brand's newest restaurant is scheduled to open on 7 June in the Plaza shopping centre at 4710 S. Broadway Avenue.
The opening of Chicken Salad Chick Tyler will be marked by a 'grand opening' ceremony, in which the first 100 customers will receive free chicken salad for the next year.
Customers can also participate in other specials and giveaways during that first week.
The new restaurant in Tyler will operate from Monday to Saturday, between 10:30am and 8pm.
This restaurant will be Chicken Salad Chick's 27th restaurant in the state and the first for owners Jack and Mona Gabriel.
Jack Gabriel said: "One of the best parts of working in foodservice is watching our guests enjoy their first bites of our product and we know the community is going to embrace the Chick's focus on freshness and flavour.
"This company is also very family-oriented, which appeals to us as three generations working together to do what we love: enrich lives and serve others. Our family can't wait to welcome our friends and neighbours into this new restaurant."
Mona Gabriel added: "Jack and I have appreciated the support from our customers in Tyler and surrounding areas over these past ten years and we are thrilled to keep giving back to our community whenever we can."
The latest opening comes almost a year after the brand revealed its plans to open 20 new restaurants across Texas over the next five years.
Chicken Salad Chick also operates a restaurant in Tomball, Texas, which opened in January 2020.