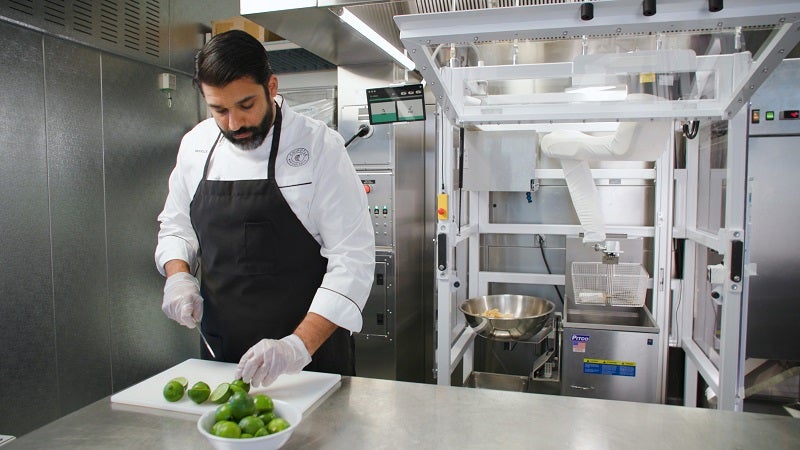 US-based restaurant chain Chipotle Mexican Grill has partnered with Miso Robotics for an autonomous kitchen assistant, Chippy, that has been designed to make tortilla chips.
Chippy is currently being tested at Chipotle's innovation hub, the Chipotle Cultivate Center, located in Irvine, California.
Chipotle chief technology officer Curt Garner said: "We are always exploring opportunities to enhance our employee and guest experience. Our goal is to drive efficiencies through collaborative robotics that will enable Chipotle's crew members to focus on other tasks in the restaurant."
The restaurant chain plans to integrate the autonomous kitchen assistant at one of its Southern California restaurants later in the year.
Before a national rollout, the company will take feedback from its crew as well as from guests.
Chipotle said that its culinary team guided Miso in customising the technology to maintain the brand's culinary integrity.
Chippy makes use of artificial intelligence (AI) technology to replicate Chipotle's exact recipe to cook tortilla chips. The machine later adds salt and a hint of fresh lime juice to the chips.
Miso Robotics CEO Mike Bell said: "When Chipotle challenged us to see if our technology could meet the brand's high standards for culinary quality, we couldn't wait to flex our engineering and design muscles.
"This partnership will allow us to move into new territory to help improve back-of-house functions and assist team members with their day-to-day responsibilities."
Last March, Chipotle invested in Nuro, an autonomous delivery company, to strengthen its delivery network.
Nuro delivers everyday goods to consumers using robotics in its fleet of on-road, fully autonomous vehicles.