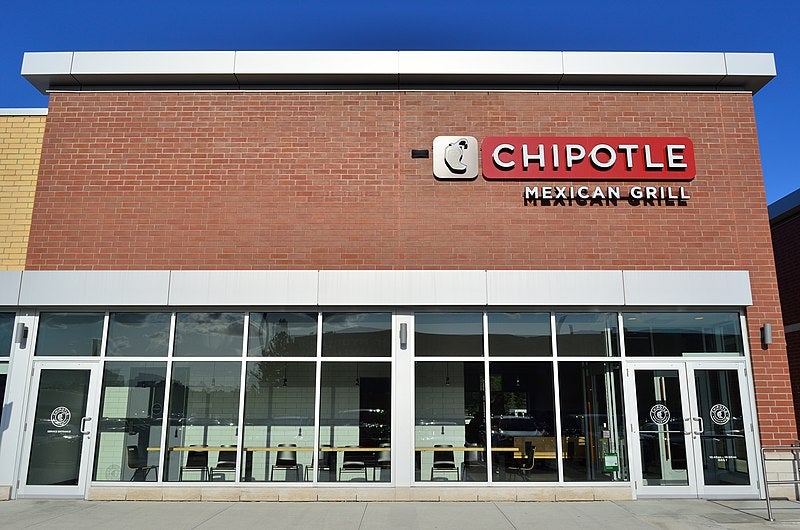 US-based restaurant chain Chipotle Mexican Grill has created a new $50m venture fund to accelerate its strategic priorities by make early-stage investments in aligned companies.
Called Cultivate Next, the venture fund will support Series B stage companies that can fast-track Chipotle's priorities, which covers augmenting technology, advancing its Food With Integrity mission, and enhancing clients convenience.
Chipotle chief technology officer Curt Garner said: "We are exploring investments in emerging innovation that will enhance our employee and guest experience, and quite possibly revolutionise the restaurant industry.
"Investing in forward-thinking ventures that are looking to drive meaningful change at scale will help accelerate Chipotle's aggressive growth plans."
The initial size of Cultivate Next will be $50m and will be completely financed by Chipotle Mexican Grill.
Earlier this month, Chipotle started testing a radio-frequency identification (RFID) technology across 200 restaurants located in the greater Chicago area and at its Chicago distribution centre.
The technology was tested by the company to improve traceability and inventory systems. For this test, Chipotle partnered with the Auburn University RFID.
In March this year, Chipotle partnered with Miso Robotics for an autonomous kitchen assistant, Chippy, which was designed to make tortilla chips.
Using artificial intelligence (AI) technology, Chippy replicates Chipotle's exact recipe to cook tortilla chips.
The restaurant chain planned to integrate Chippy at one of its Southern California restaurants later in the year.