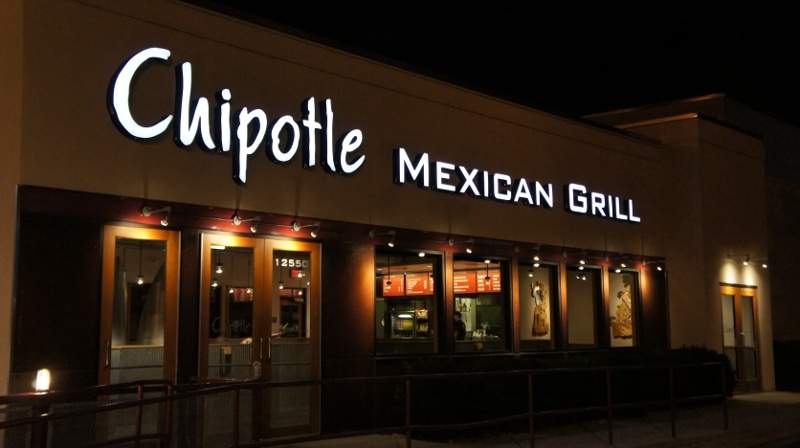 Fast-casual restaurant chain Chipotle Mexican Grill has reported revenue of $5.6bn for the fiscal year ending 31 December 2019, an increase of 14.8% from $4.86bn in 2018.
The company said the increase in revenue was driven by an 11.1% increase in comparable restaurant sales net of 20 basis points (bps) from loyalty deferral and new restaurant openings.
Chipotle opened 140 restaurants in 2019, including two relocations, and closed seven, bringing the total restaurant count at the end of the year to 2,622.
Net income for 2019 was $350.2m, or $12.38 per diluted share, compared to $176.6m, or $6.31 per diluted share reported in 2018.
Revenue for the fourth quarter increased by 17.6% to $1.4bn, compared to $1.2bn for the same period in 2018. Net income surged to $72.4m in the quarter.
Chipotle Mexican Grill CEO Brian Niccol said: "We had a strong ending to 2019 as Q4 marks the eighth-consecutive quarter of accelerating comparable sales, which highlights that running great restaurants with the right leaders and the right culture is delivering outstanding financial performance.
"For the full year, Chipotle's average unit volumes exceeded $2.2m and digital sales surpassed $1bn, showing that our key strategies are working, and the Chipotle brand is thriving as we build a sustainable model that helps cultivate a better world."
Chipotle employs over 83,000 people across more than 2,600 restaurants in the US, Canada, the UK, France and Germany.
For 2020, Chipotle expects mid-single-digit comparable restaurant sales growth and 150 to 165 new restaurant openings with more than half featuring a Chipotlane.