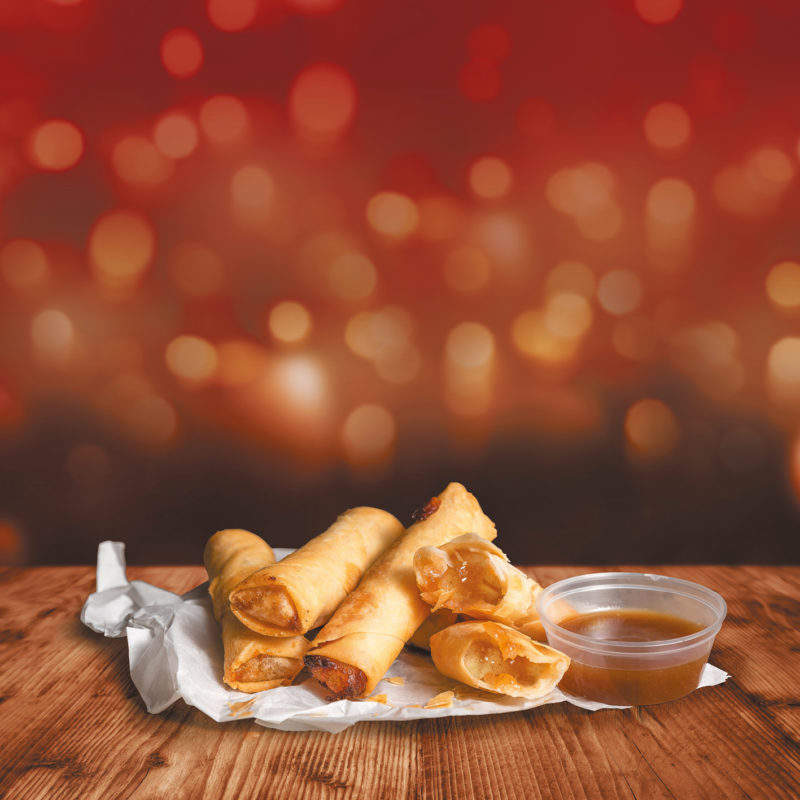 Available across its 75 stores until 31 December, the "seasonal" bramley apple and cinnamon spring roll is served with salted caramel sauce, and costs £2.49.
The partnership came about as Chopstix tasked its distributor BidFood to source an "authentic festive treat," with Farnham-based Sweet Karma – founded by Neeta Mardia and mentored by Great British Bake-Off Crème de la Crème winner, Mark Tilling – chosen to provide the dessert.
Chopstix chief operating officer, Max Hilton Jenvey said:"Christmas is the one time in the year when most people are happy to overindulge slightly, so we were looking for an authentic sweet treat to offer customers, but only one which was a natural fit to our existing menu. We are therefore delighted to partner with Sweet Karma, who share our dedication to serving only the highest quality Asian inspired fayre."
Jon Handley, co-director of Sweet Karma, added: "We're delighted to be working with Chopstix as their first dessert supplier, and we share their vision to provide something tasty, innovative and accessible. We're following the trend towards great quality street food and our apple and cinnamon pastry features the same fruit filling and pastry that was highly commended in the 2013 Quality Food Awards.
"We've also been very fortunate as a growing company to have the support from Bidfood to make this possible."