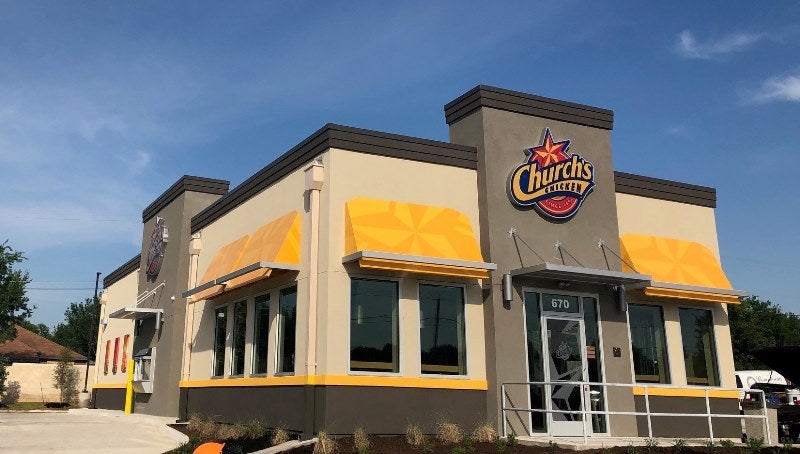 US-based quick service restaurant (QSR) chain Church's Chicken is set to expand its presence in Texas by opening a new restaurant in Harker Heights.
Located at 670 E. Knights Way, the Harker Heights restaurant will officially open on 25 July.
The company's franchisee Ampler Chicken established the new restaurant featuring its STAR Image Design, which included Church's interior seating options, new exterior design and colour palettes, and other elements.
Ampler Chicken president Mike Collins said: "The entire team could not be more excited to bring job opportunities and successful business growth and development to the community of Harker Heights and its surrounding neighbourhoods.
"We are delighted to have opened the doors of our newest restaurant in the city of Harker Heights.
"To be part of a growing community and serve the area's appetite for that down-home flavour Church's has been making famous for more than six decades makes our team very proud."
Ampler currently operates 71 restaurants and is currently planning to establish more Church's Chicken restaurants. It is also planning to renovate existing locations with Star Image across Texas, and New Mexico.
Based in San Antonio, Texas, Church's Chicken offers a range of original and spicy chicken items, tender strips, honey-butter biscuits and home-style sides.
The company operates its business internationally under the Chicken outside of the Americas brand. Both brands currently operate more than 1,500 restaurants in 23 countries.
Last month, US-based QSR Group Holdings completed the acquisition of 45 Church's Chicken restaurants, located across Alabama, Georgia, Florida, Ohio and Michigan in the US, from Falcon Holdings and its affiliates.