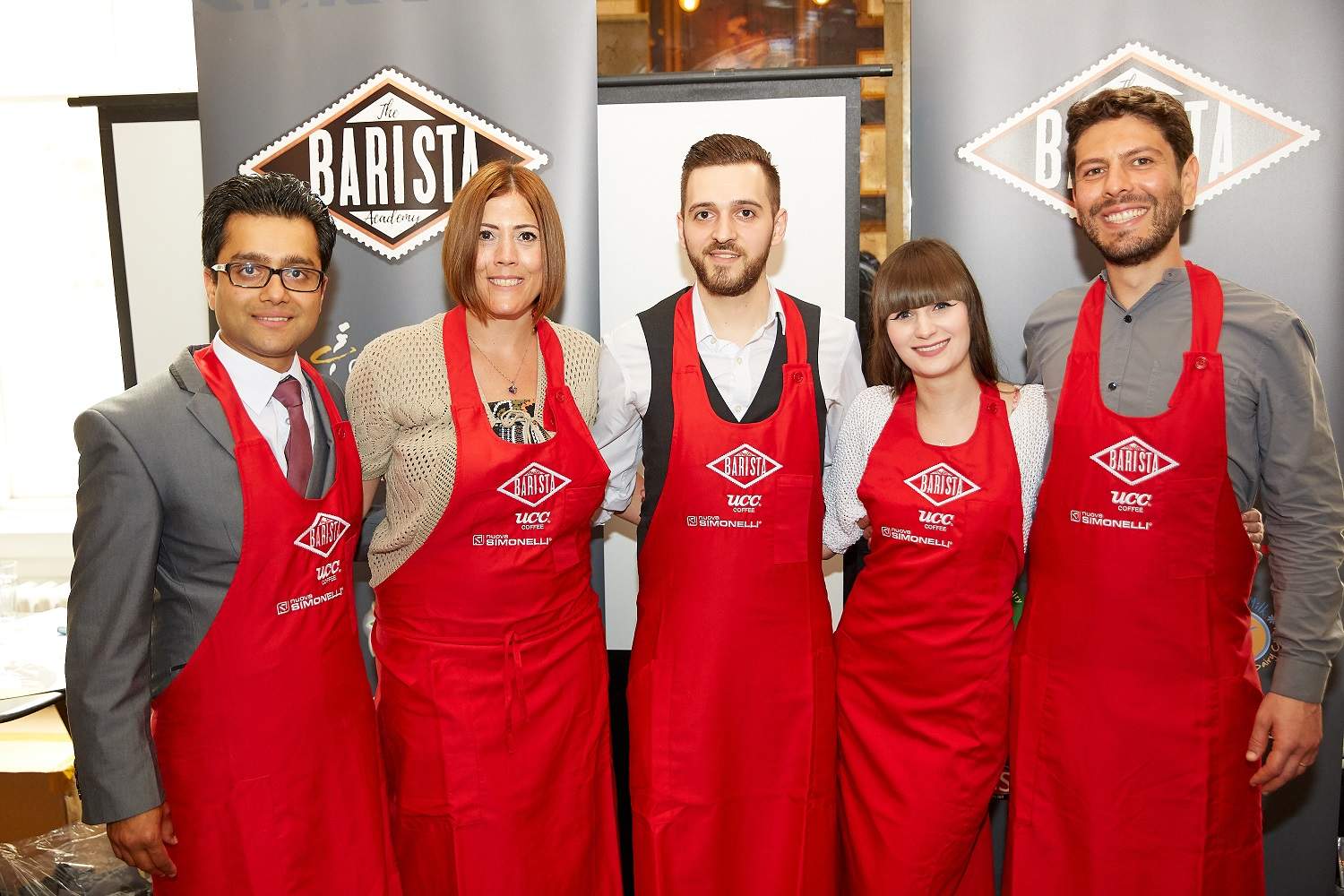 Compass Group UK & Ireland has named its five in-house coffee 'experts,' who make up its inaugural Barista Academy.
Launched this year, the scheme aims to progress baristas skills by enrolling them onto the Speciality Coffee Association (SCA) Coffee Skills Program, where they will work towards a Diploma in Coffee and 'potentially', towards becoming an accredited SCA Trainer.
In order to qualify, the 'Master Baristas' (as they're known) had to impress the panel of judges, including: World Barista Championship judge, Lauro Fioretti; SCA training and quality coordinator, Gayan Munaweera; and Owen Thom, Simonelli Group product manager.
After whittling the 30 applicants down to 10 finalists, a 'rigorous' three-day trial process saw them go head-to-head as they were tested on technical skill, consistency and quality.
Louise Pilkington, marketing director at Compass, said: "Over the last two years, we've been raising the bar in our hot beverage offers.
"By launching the Barista Academy, we have empowered our baristas to enhance our brands and create fantastic tasting coffee for our clients and the public."
The Barista Academy's five Master Baristas are:
Thales VB Pima (Restaurant Associates) Razvan Cojocaru (Levy UK) Pariwarten Nepal (Eurest) Sziszi Walter (Restaurant Associates) Sharon Trundle (14 Forty)
Head of format (café and foodvenience), Stephen Lovegrove, added: "The standard of entrants for the Barista Academy has been outstanding.
"They have demonstrated creativity, knowledge and expertise during this process and are testament to the quality and skills of our baristas."