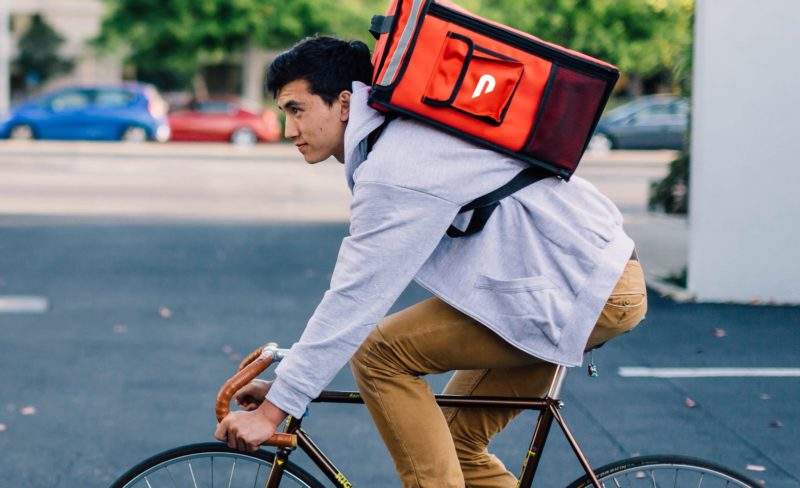 US-based food delivery app DoorDash has expanded its service to supply groceries and other essentials to the customers.
The move comes at a time when people are self-isolating in their homes due to Covid-19 outbreak.
DoorDash has partnered with several convenience store chains such as 7-Eleven, Wawa, Casey's General Store and CircleK to deliver household products.
Overall, the app now includes approximately 1,800 convenience stores across the US. It also plans to add more stores and more items from the available shops to the app every day.
The service also includes a no-contact drop-off option.
In a blog post, DoorDash Grocery Partnerships head Mike Goldblatt and New Business Verticals head Fuad Hannon said: "With our newly launched Convenience category, we have got you covered during a critical time when household items are in high demand and short supply.
"We know that you need these supplies in a quick and reliable way, which is why we have recently added more than 1,800 convenience stores to the platform, providing near-instant access to everything from cleaning supplies to ice cream pints to over-the-counter medicine."
The company began piloting the service earlier this year. However, it accelerated the launch due to changed circumstances.
Goldblatt and Hannon added: "We are hopeful that this new category will open up even more opportunities to our entire community, increasing sales for the stores on our platform, providing even more convenience to our customers and offering more earning opportunities to Dashers, all during a critical time of need."
In February, DoorDash filed for an IPO with the Securities and Exchange Commission (SEC).