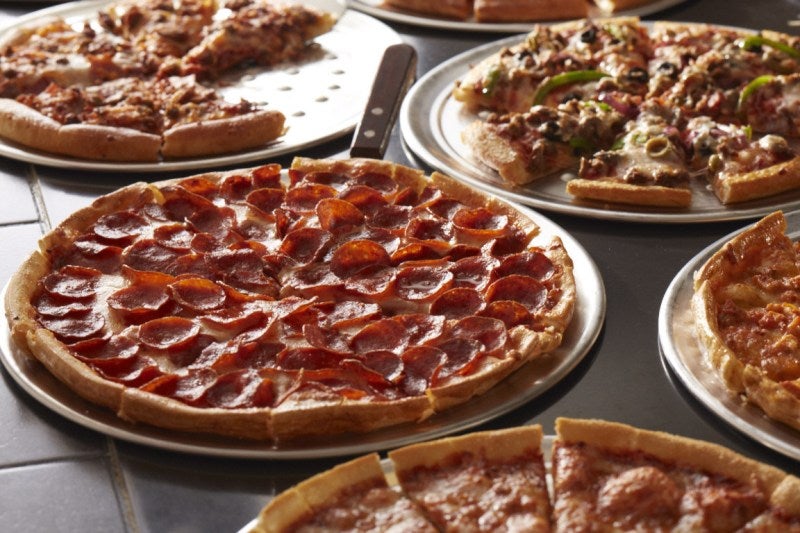 Pizza Inn has rolled out Contactless Buffet To Go service in response to dine-in closures due to Covid-19 outbreak in the US.
The new service will enable customers to have Pizza Inn's All Day Buffet at home.
Pizza Inn's Contactless Buffet To Go will allow customers to order from three different combinations of appetizers, pizzas and desserts from the All Day Buffet.
For pickup, the company's team members will guide the customers with the order, maintaining a minimum distance of six feet.
The service also supports contactless deliveries where the order will be dropped at the requested area, while customers can confirm the order maintaining ten feet distance from the Pizza Inn delivery executive.
A subsidiary of RAVE Restaurant Group, Pizza Inn specialises in serving pizzas, pasta, sandwiches and desserts.
RAVE Restaurant Group CEO Brandon Solano said: "Restaurants are a vital part of our nation's food supply. This is a critical time, in which we ask the community to support local restaurants.
"With our pizza buffets currently closed, we are on a mission to create new ways to continue to serve our guests safely. We are prepared to offer Contactless Buffet To Go for as long as it is needed.
"This is a great way to support your favourite Pizza Inn locations while enjoying the unmatched variety of Pizza Inn's All Day Buffet for a great value."
Earlier this month, Pizza Inn launched a multi-unit incentive programme to support the growth of the brand.