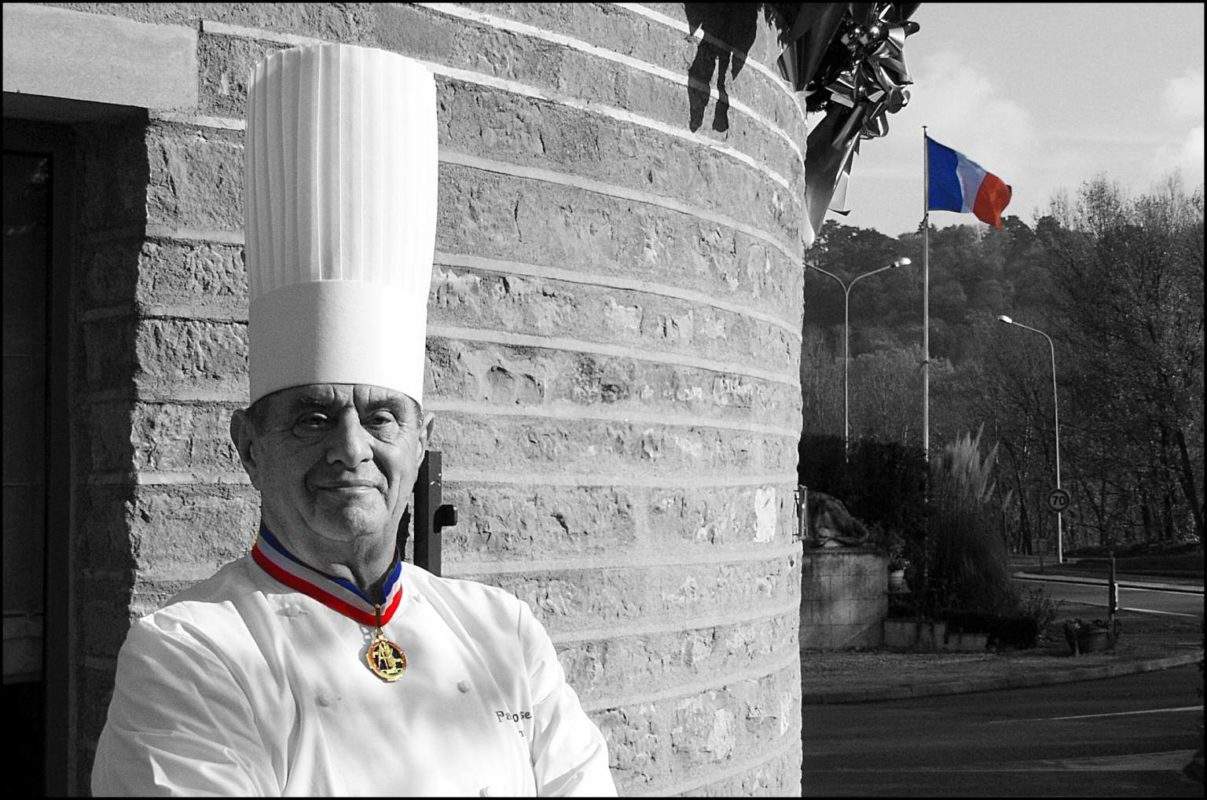 Founding father of the nouvelle cuisine movement, Paul Bocuse has died at the age of 91.
The French chef, nicknamed the 'father of gastronomy', paved the way in the food industry for over 50 years, having modernised classic French cooking in the late 60s and early 70s. He is credited with transforming the 'heavy, fat and pretentious' cooking style already in place.
His most famous dish, created in 1975, is truffle soup, a mixture of truffles and foie gras in chicken broth, which was first served at a presidential dinner at Elysée Palace. It is still on the menu at his restaurant in Lyon, France, named L'Auberge du Pont de Collonges or Paul Bocuse after the chef.
Bocuse had held three Michelin stars since 1965, receiving honours for holding such a title at L'Auberge and named a Grand Officer of the National Order of Merit.
Born on 11 February 1926 into a family of chefs dating back to the 1700s, Bocuse's father developed his cooking skills from the age of nine. He went on to secure a kitchen apprenticeship at 16 to develop his craft, however the Second World War interrupted his training.
Once the war ended, Bocuse went on to continue his apprenticeship at the three Michelin starred restaurant La Mère Brazier, outside Lyon.
Bocuse also advanced his brand by founding the 'Bocuse d'Or' competition in 1987, a world cooking contest which has seen some of the greatest chefs compete.
His family said in a statement: "Much more than a father and a husband, he is a man of great heart, a spiritual father, an emblematic figure of gastronomy around the world and a flag-bearer for France who has left us.
"Paul loved life, sharing, passing on his knowledge, and his team. These same values will continue to inspire us."
Anne-Marie Beazer, a spokesperson for Paul Bocuse, added: "The work of Paul Bocuse is marked by his desire for transmission.
"The chef has always been at the origin of a facilitated communication for a sharing of experiences and skills that have allowed the house to grow and develop. Today, everyone on the team is an ambassador of this know-how and this savoir-faire and must perpetuate this unique signature."