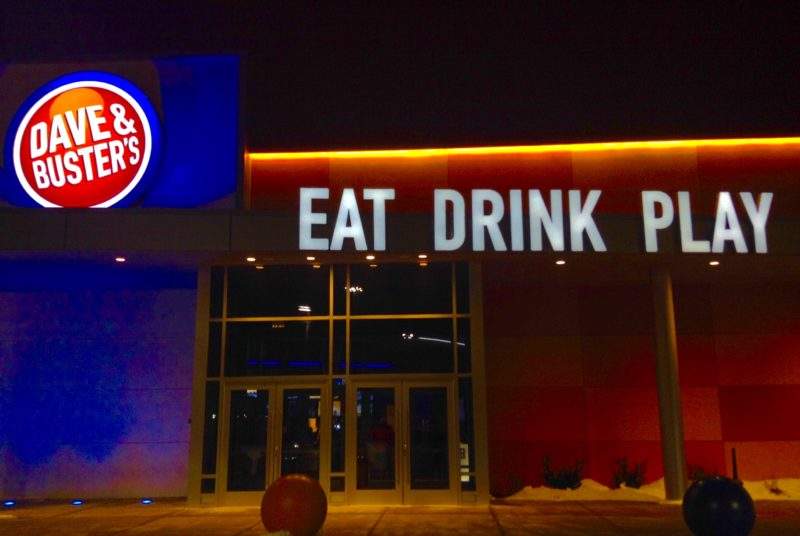 American restaurant and entertainment company Dave & Buster's has reported a 12.9% total revenue increase for its fourth quarter, which ended 4 February 2018. These results represent the company's fourth consecutive year of record performance.
Across the Dallas-based restaurant and arcade chain's stores, food and beverage revenues increased by 10% to $138.6m, which represented 45.5% of its total revenues for the fourth quarter. The entertainment aspect of the company represented 54.5% of its total revenues.
Dave & Buster's opened five new stores across the US and Puerto Rico in the fourth quarter, with a resulting net income of $35.6m, compared with a net income of $27.4m in the previous quarter. However, comparable store sales across the last 13 weeks of the year dropped by 5.9%.
Dave & Buster's chief executive officer Steve King said: "2017 was another outstanding year for us as we delivered double-digit revenue, net income and EBITDA growth. Our primary growth vehicle and the biggest driver of value continues to be opening stores that offer excellent returns in the face of a more intense competitive environment.
"However, recent sales trends in our comparable stores have been disappointing and we are working diligently to re-build momentum by evolving the brand."
For the full year of 2017, Dave & Buster's saw its total revenues increase by 13.4% with a net income of $120.9m. The chain opened 14 new stores and saw a comparable store sales decrease of 0.9%, while its EBITDA increased by 12.4% for the year.
Dave & Buster's chief financial officer Brian Jenkins said: "While results were below our early December guidance, we remain confident in our long-term prospects. We have a strong track-record of disciplined growth and our operating team continues to execute well in a more challenging environment while recognising the need to adapt and adjust.
"In terms of margins, we delivered relatively flat EBITDA margins for the full year despite a slight decrease in comparable store sales and significantly higher pre-opening expenses associated with our strong line-up of 2018 stores."
Dave & Buster's financial outlook for fiscal 2018 include total revenues of $1.20bn to $1.24bn and a net income of $95m to $110m.
Dave & Buster's owns and operates 110 venues in North America, combining dining and entertainment and additional stores in Puerto Rico and Canada.