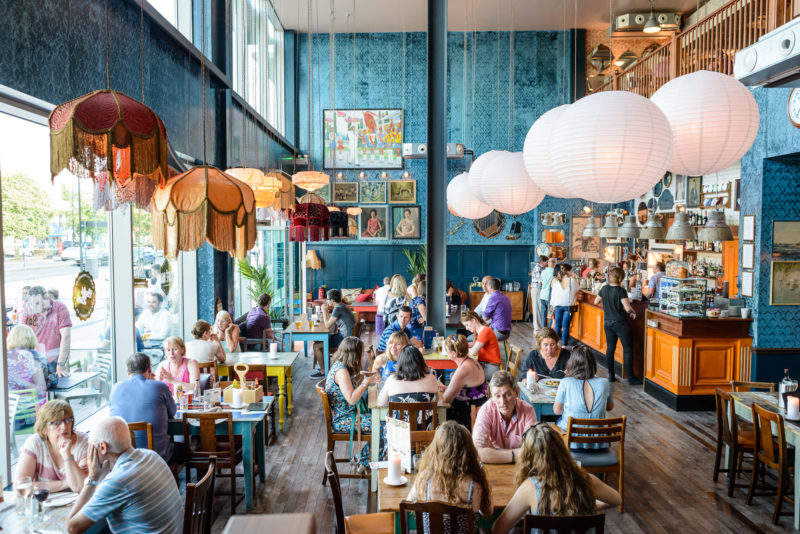 Loungers, the café-bar-restaurant operator, is celebrating a "strong Christmas trading period" with like-for-like sales up 4.8% for the four weeks to 31 December.
Operating over 100 venues across the UK under its Lounge and Cosy Club brands, the company said that total December sales were up 28% on 2016 when including its 15 new openings since April '17.
Chief executive Nick Collins said: "Our teams have worked tirelessly to deliver another excellent Christmas. The weather didn't help a great deal in early December or between Christmas and the New Year, but we are pleased with the overall result.
"The Cosy Clubs in particular traded fantastically in what is a very important period of trade for them. The Lounges again delivered strong growth and this continues to be volume led with prices held."
With plans to open a further eight sites before its financial year-end (April), including a Cosy Club in Lincoln and Lounge sites in Solihull, Ormskirk as well as the recently acquired Wildwood in Abingdon (Oxfordshire) and Prezzo in Moseley (Birmingham), bringing its total store count to 122.
Looking to open a further 25 venues in 2018, it said "the pipeline for new sites remains strong" with Collins adding: "We are continuing to see some great property opportunities within the strict parameters of our rent model and our roll-out intentions remain unchanged.
"We are excited about what we can achieve in 2018 in terms of expanding into new locations, improving the experiences for our customers and building on the fantastic employee culture within the business."
The news comes as finance director, Chris Guy, has decided to "leave the business due to personal reasons" after 15 months at the company, Loungers saying it is "sorry to see him go."